Sofar 10000tl Three Phase Dual MPPT Inverter with integrated Wifi and DC
TL Range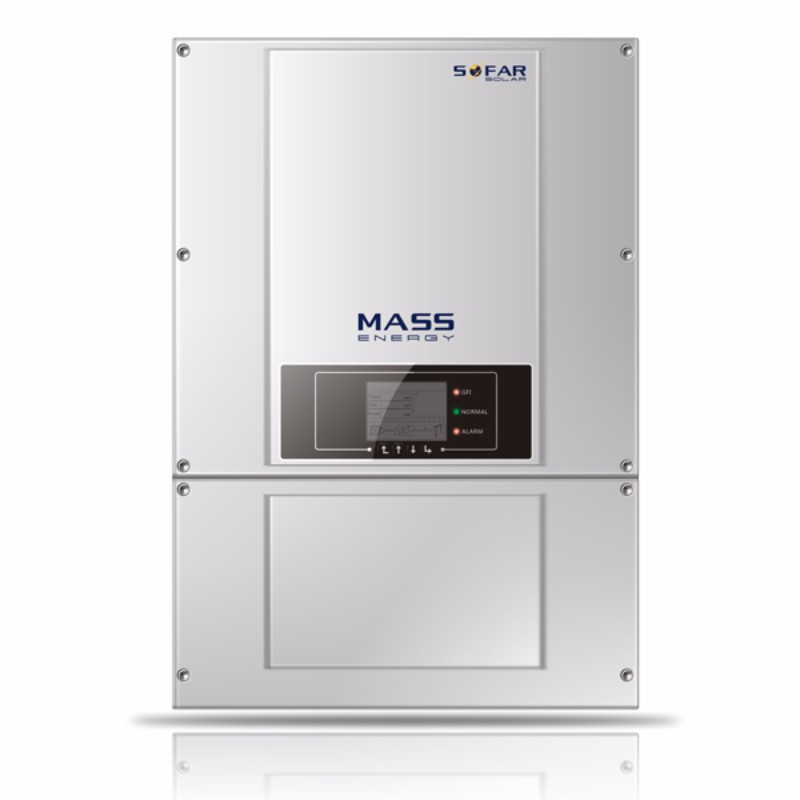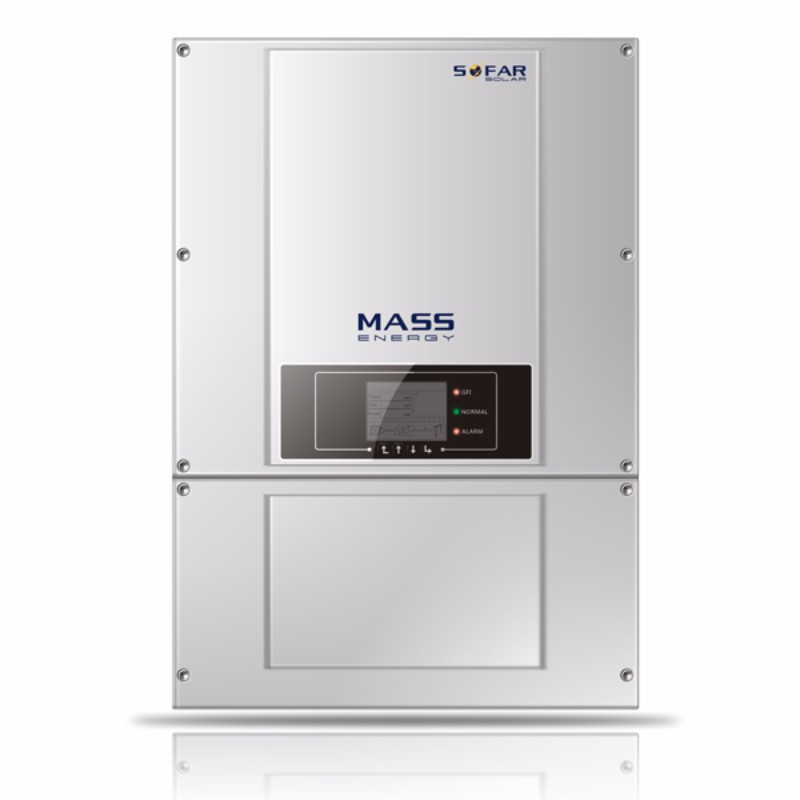 This 10kW dual MPPT inverter in the Sofar range boasts a maximum efficiency of 98.2% and harnesses a real-time, precise MPPT algorithm harvest to achieve high yields. It's a great value option for light commercial and large domestic installations and comes with a host of useful features such as type III AC surge protection, LVRT support and remote power control.
It offers a nifty all-in-one approach to design and allows for a wide range of installation locations thanks to dual MPPT, IP65 rating and a detachable, rust-free aluminium cover. The integrated wifi and DC, along with the plug-and-play setup, offer an extremely quick, economic and hassle free installation.
The range now comes with a zero export & export control options.
Specifications:
Maximum efficiency of 98.2%
IP65
Startup Voltage: 350V
Max DC Voltage: 1000V
Max input current: 15A (per MPPT)
Dimensions: 707 x 492 x 240 mm
Weight: 45kg
Warranty: 10 years