SolarEdge EV Chargers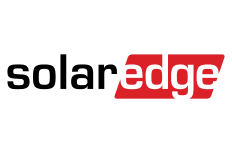 SolarEdge's EV charging single phase inverter enables homeowners to charge their electric vehicles directly from the power of the sun, maximising their solar usage and further reducing their electricity bills. They will also benefit from the ability to charge EVs up to 2.5 times faster than a standard EV charger through an innovative solar boost mode that utilizes grid and PV charging simultaneously. By installing the EV charging inverter, you'll benefit from the reduced hassle of installing separately a standalone EV charger and a PV inverter, as well as integration with the SolarEdge monitoring platform.
Available in 3.68-6kW sizes, type 1 and 2 cables in 4.6 or 7.6m lengths, they're suitable for indoor or outdoor installation.
To charge from PV/excess PV a SolarEdge Energy Meter with Modbus Connection must also be installed.

Details of offer: Buy any of these SolarEdge EV charging single phase inverters (SE3680H-RW000BNV4, SE4000H-RW000BNV4, SE5000H-RW000BNV4, SE6000H-RW000BNV4) and get a FREE energy meter (SE-WND-3Y400-MB-K2) and FREE 100A CT (SE-ACT-0750-100).