MyEnergi Libbi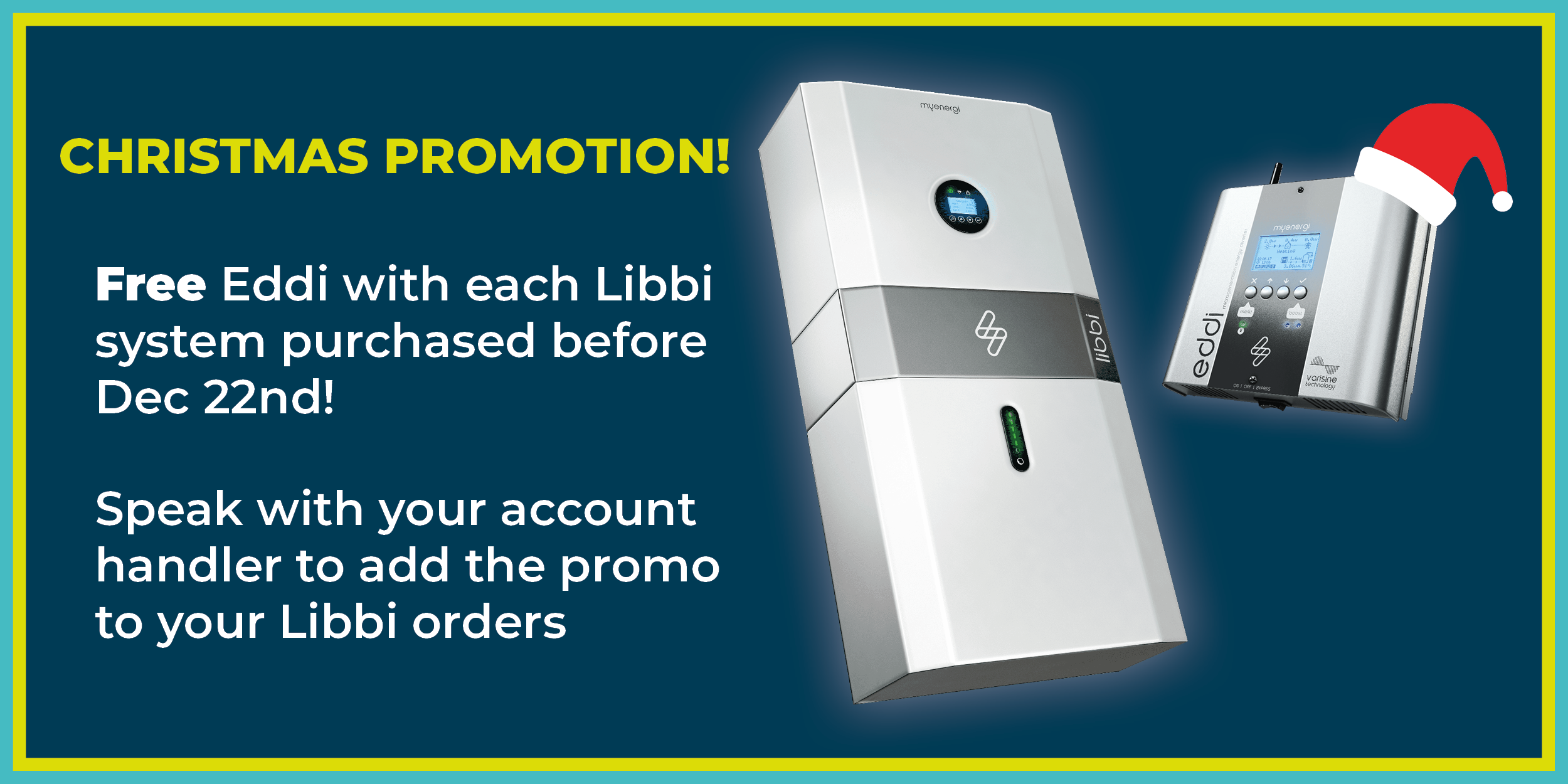 The libbi is myenergi's solution to energy storage. This comprises either a 3.68kW or 5kW hybrid inverter, and up to 20kWh of modular battery storage. It maximises the amount of energy independence customers can receive and can be integrated with all other myenergi devices. This means that you can track your PV production, batteries, EV charger and power diverter/immersion controller all in one app, and allows seamless communication between these modules.
Key Features:
Myenergi Ecosystem - Integrates with your myenergi devices, prioritising power to your home, eddi or zappi.
Ultimate Control - the libbi gives you the option to charge solely from solar or through the grid or a mixture of the 2. It also has the capability to optimise grid charging around your energy tariff.
Remote Access - the myenergi app allows you to access and contorl your libbi and other myenergi devices from anywhere in the world. It also allows you to monitor live import and export from and to the grid.
Modular battery storage - Each battery module can store 5kWh of energy. This is scalable up to 4 batteries, offering a total maximum capacity of 20kWh
Flexible Install - the libbi works as both an AC and DC coupled battery system with solar PV and can also work as a battery inverter without any PV at all.
Optional Blackout Back Up - Instant energy available to a dedicated socket or lighting circuit in the event of a power cut.

November 2023:
In-person training is no longer a prerequisite requirement to purchase and install the Libbi and this has been reflected in the warranty documentation.
For myenergi support, please see our Technical Support page.
To read the MyEnergi returns policy please click here.