GivEnergy Commercial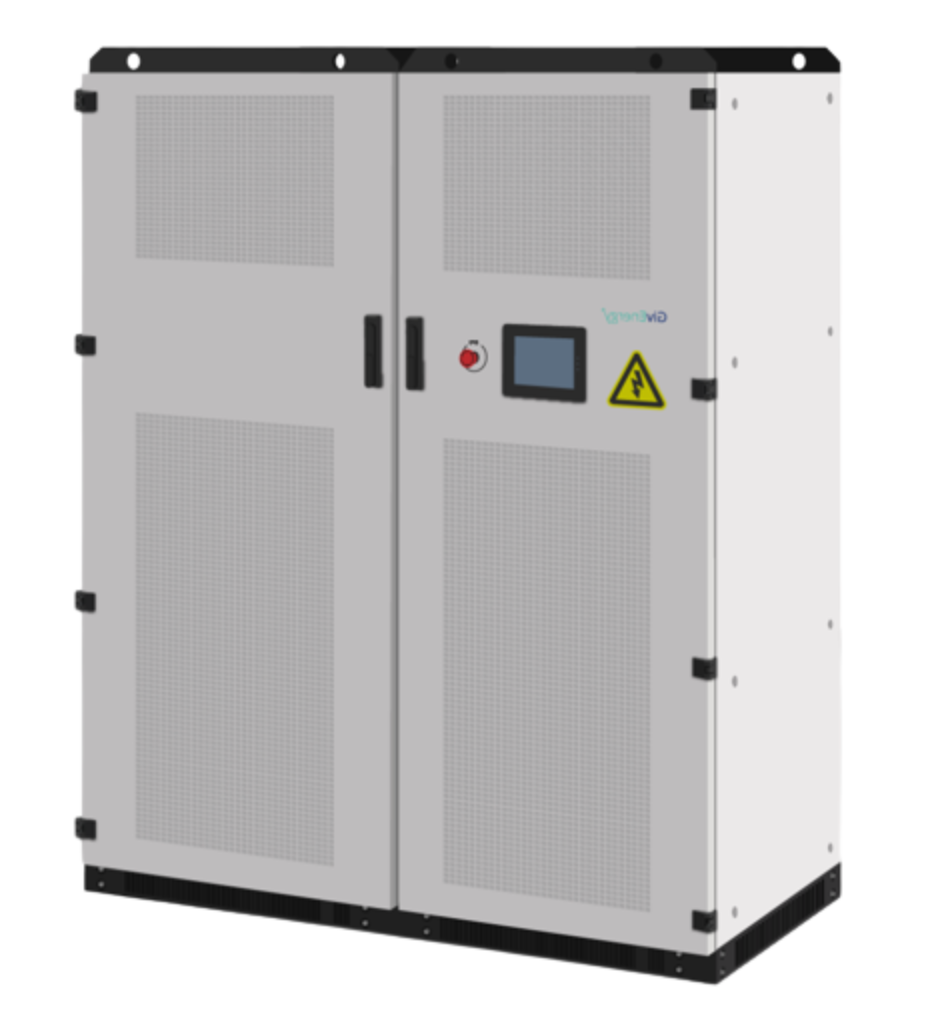 GivEnergy are a leading provider of Energy Storage Solutions to the UK and Europe. The British owned company manufactures both domestic and commercial systems, from 2.6kWh all the way to grid scale multi MWh. This commercial page covers inverter and battery options for both SME and large scale utility applications.
The GivEnergy PCS system comes in 3 sizes: 30kW, 50kW and 100kW and allows for modular energy storage increases in increments of 64kWh up to a maximum of 256kWh.

The larger scale utility options come in 100kW, 150kW and 500kW sizes and can have multiple units combined together for even larger capacities. Alongside this, GivEnergy offers containerized storage in 10-45ft containers which can be combined where an internal space cannot be found [see brochure for further information].
A GivEnergy representative will work with you to agree a design as part of the sales process to ensure that regulations, cooling requirements, and access are considered. Meanwhile, bespoke racking solutions allow varying heights of battery racking to maximise floor space.
On-site Commissioning - for commercial scale installations, GivEnergy provides a free of charge commissioning service and will allocate 1 day of commissioning support for every SME install and for every 600kWh of installed capacity for the Utility scale systems. Basic commissioning support is provided on all SME and Commercial installs to ensure all devices are working properly on the software side, whilst enhanced commissioning support is available at an extra cost for help putting the system together.

If you are interested in this system, please contact Gus Pitfield (gus.pitfield@midsummerenergy.co.uk) as well as our sales team (trade@midsummerenergy.co.uk) to ensure that this system will meet all desired requirements.