LG Solar Panels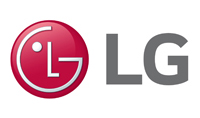 View the latest range of LG Solar Panels including the Neon2 and Neon R and our competitive pricing.
LG have been pioneers of the solar industry and at the forefront of innovation of solar panel manufacturing for over 50 years. Hardwearing and durable thanks to their in-house testing facilities, they produce some of the best-looking and highest efficiency premium solar panels on the market and offer comprehensive 15-25 year warranties covering both the lifespan and performance of the panel.
LG's Neon range is focused on residential properties and offers a winning combination of aesthetics and power and is perfect for those who want a stunning premium product.

The Neon R is LG's premier module, generating 2.9% more energy than conventional mono modules in high temperature conditions. View and buy the Neon R here.
The Neon 2 is LG's best selling module offering premium design and performance at an affordable price, and comes with a 90% power output guarantee after 25 years. View and buy the Neon 2 here.