*non-MCS* Jinko 350W Tiger N-Type All Black Mono - 25yr warranty
N-Type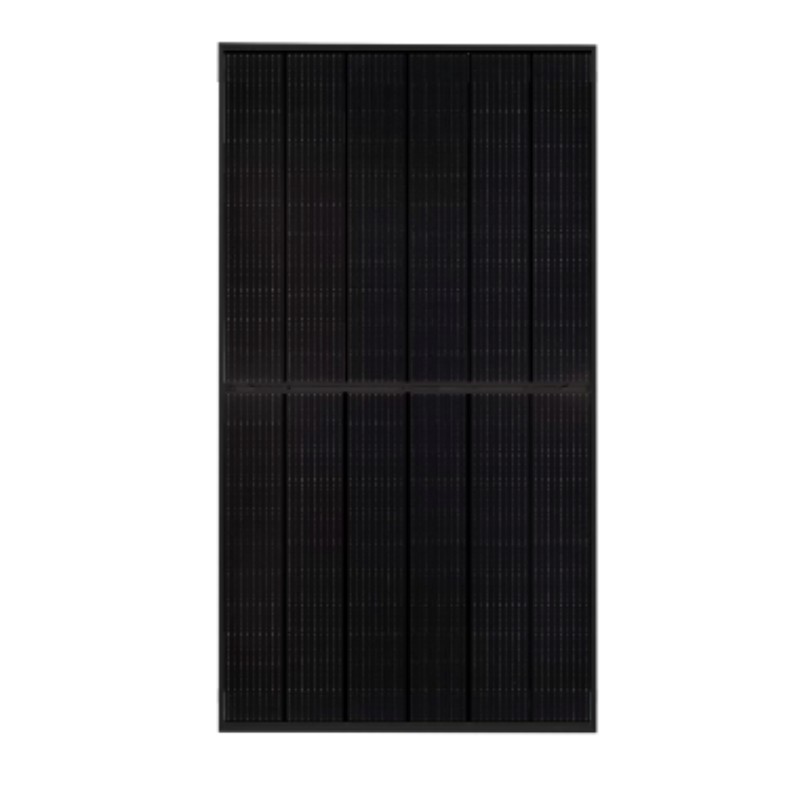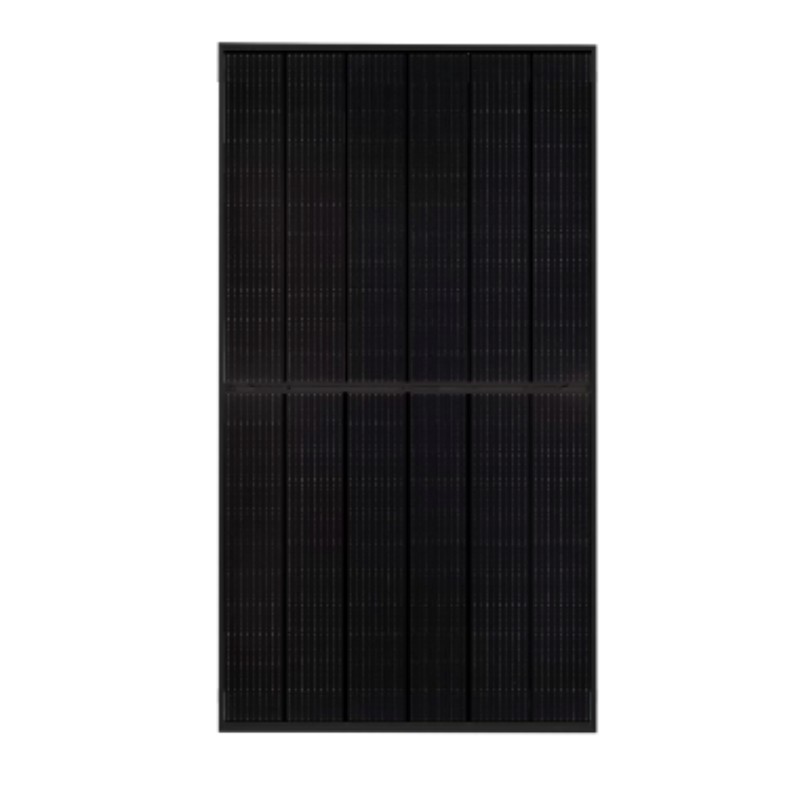 MCS pending approval, expected late April 2021
Jinko Tiger panels embrace the some of the leading technical innovations in solar panel manufacture to give a high efficiency, high output panels with industry leading warranties. These panels offer a sleek black mono panel as well as a number of technical characteristics that make them stand out.
What's different about Jinko N-Type panels:
N - Type doping - By changing the primary material to N-Type and using HOT 2 technology the Jinko panels are able to increase efficiency, achieve better temperature coefficients and decrease light induced degradation (LID). For more information on N-Type doping read our blog article on the subject.
Tilling Ribbon - The process of overlapping the cells to reduce wasted space, giving an overall module efficiency boost of 0.2% and allowing more power output for a smaller footprint.
Warranty - The innovations mentioned above combined with strong mechanical characteristics allows Jinko to offer a 25 year product warranty and a 30 year output warranty on its panels.
Specifications:
Efficiency: 20.10%
Peak power Wp: 350W
Voltage at peak power: Vmp: 34.12V
Max open circuit voltage Voc: 41.04V
Current at peak power: 10.26A
Max short circuit current Isc: 10.84A
Weight: 19.0 kg
Dimensions: 1692 x 1029 x 30mm
Product warranty: 25 years
Warranty on output: 30 years
JKM350N-6TL3-B


About Jinko:
JinkoSolar (NYSE: JKS) is one of the largest and most innovative solar module manufacturers in the world. JinkoSolar distributes its solar products and sells its solutions and services to a diversified international utility, commercial and residential customer base in China, the United States, Japan, Germany, the United Kingdom, Chile, South Africa, India, Mexico, Brazil, the United Arab Emirates, Italy, Spain, France, Belgium, and other countries and regions. JinkoSolar has built a vertically integrated solar product value chain, with an integrated annual capacity of 20 GW for mono wafers, 11 GW for solar cells, and 25 GW for solar modules, as of September 30, 2020.