Meet Jez Climas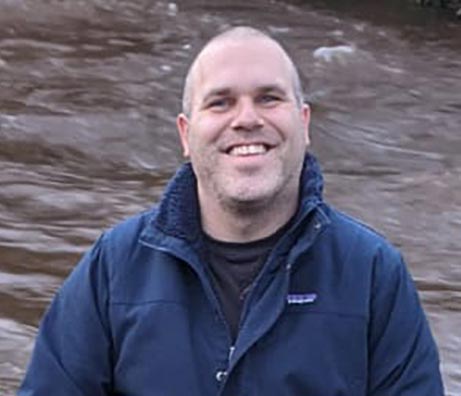 Jez has recently joined Midsummer as Head of Renewable Heat following a successful 14 year stint at Max Fordham, where he was one of the Principal Engineers leading building MEP design in their Cambridge office.
Originally a mechanical engineer by training, he developed skills in energy modelling and electrical design to enable him to take a holistic view of building system design.
He has 14 years experience designing mechanical and electrical systems that realise integrated energy strategies for buildings across a range of sectors; including most recently the Civil Engineering Building for the University of Cambridge - the first building in the Cambridge estate entirely heated and cooled using ground-source heat pumps.
Many of Jez's projects through his consultancy career have involved heat pumps and PV as part of the energy strategy. With a history of seeing projects through from inception to completion, and in-use, it has given Jez a solid understanding of the conceptual and practical applications of renewable technology.
Here's a few more things about Jez...
Favourite biscuit - "I love a dark chocolate digestive. Second to none in my view."
The greatest bit of advice he's ever been given? "My physics teacher, who also taught me how to sail a dinghy, would always say "failing to prepare is preparing to fail" - This is very true when sailing a boat out onto a lake but is equally true the rest of the time."
If he could go anywhere in the world when lockdown lifts? "To the Midsummer Office so I can get to know my work colleagues in three dimensions. And the pub - definitely the pub."
If he could live in any period of history? "Now! Now is the best time there has ever been to be alive - we have amazing entertainment on tap at all times! That said, I'd have loved to be around for the start of punk though I probably wouldn't have been cool enough to be into it."
3 people he would have dinner with? "Well - with this pandemic going on it sounds amazing to have a dinner party with any 3 people! I'd love to meet the Beastie Boys (1 dead, 2 alive) ideally as they were around the release of Hello Nasty in the late 90s. They're musical geniuses, jokers and deep thinkers too who've done so many fascinating things - I think they'd be great guests."

Most looking forward to at Midsummer? "I'm looking forward to doing my bit to work toward our fossil free future."
If you have any questions about our renewable heating products or developing integrated renewable solutions, then feel free to reach out to Jez on 01223 851535 or trade@midsummerenergy.co.uk.