V1 Zappi 7kW 5m Tethered EV Charger
1 Phase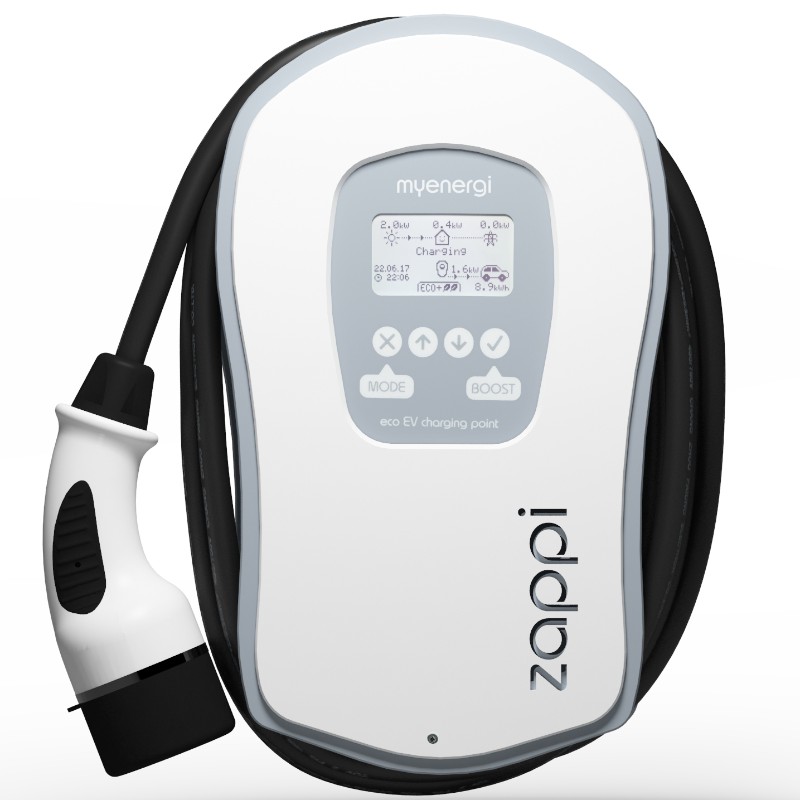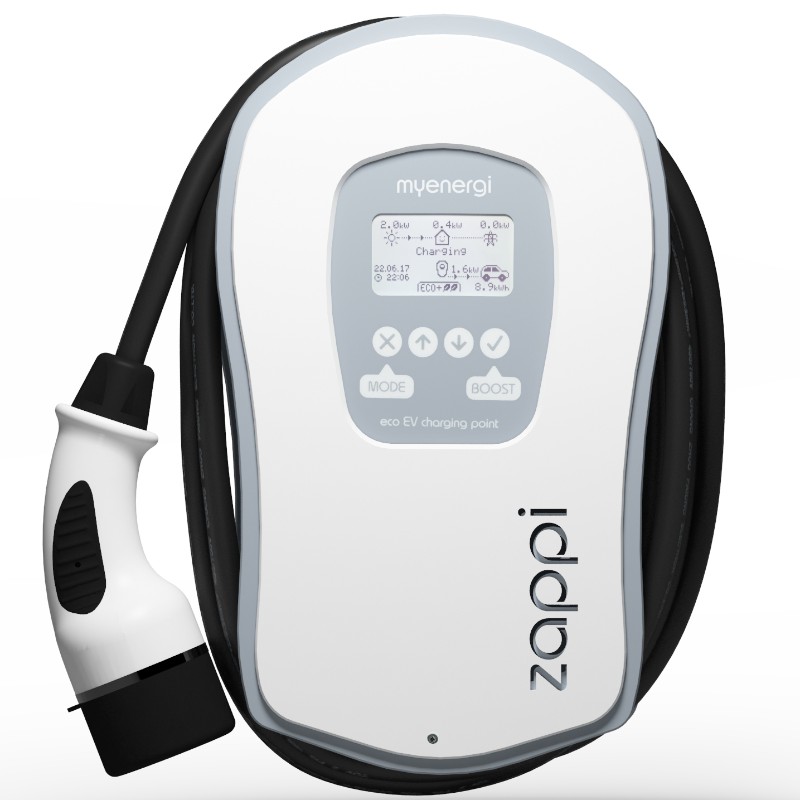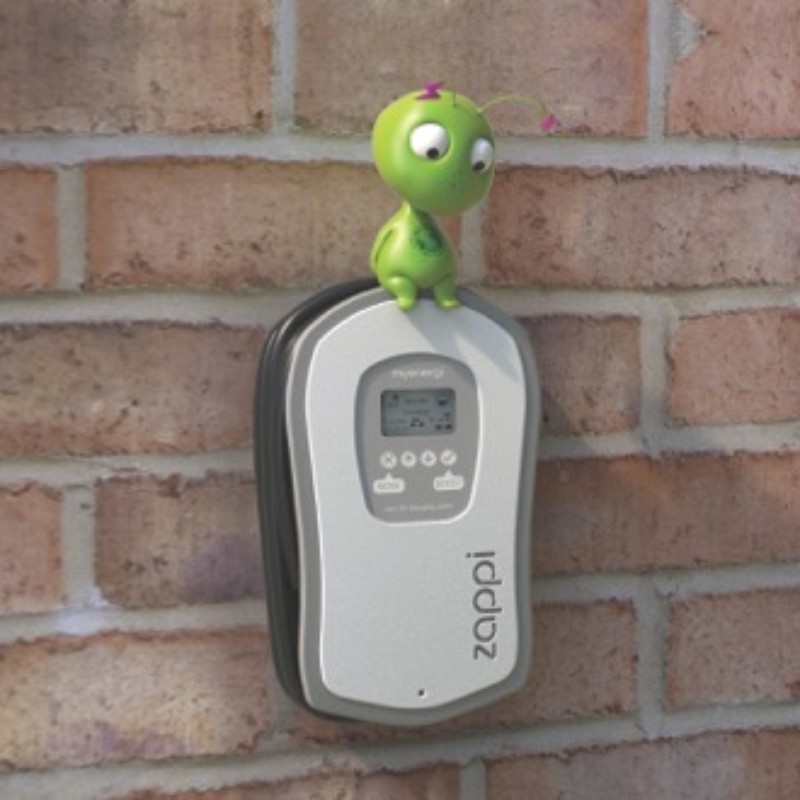 £

466.70
Options:

Quantity: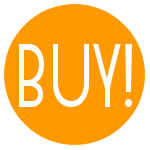 Zappi works like any regular charging point but has special eco charging modes which will benefit homeowners with grid-tied microgeneration systems, like wind or solar generation. Two special ECO charging modes automatically adjust charging current in response to on-site generation and household power consumption. In FAST charge mode, zappi operates like an ordinary EV charging station.
Zappi is a Mode 3 charging station, compatible with all electric vehicles that comply with SAE J1772, EN62196 and EN61851 plug-in electric vehicle standards.
Please select from Type 1 or Type 2.
Features
Available with Type 1 or Type 2 connector

3 charging modes: ECO, ECO+ & FAST

Optimises microgeneration self-consumption

Works with solar PV or wind turbine systems

Economy tariff sense input

Programmable timer function

Charge and event logging

Remote control and monitoring add-on option

Pin-code lock function

Tap operated display backlight

Built-in RCD protection

Integral cable holster

Supplied with clip-on grid current sensor

For OLEV registration use the part number (see datasheet) eg ZAPPI-32A1P2T05 for the 32A type 2
5kg