Sunamp UniQ 12 (CLEARANCE)
UniQ (Old)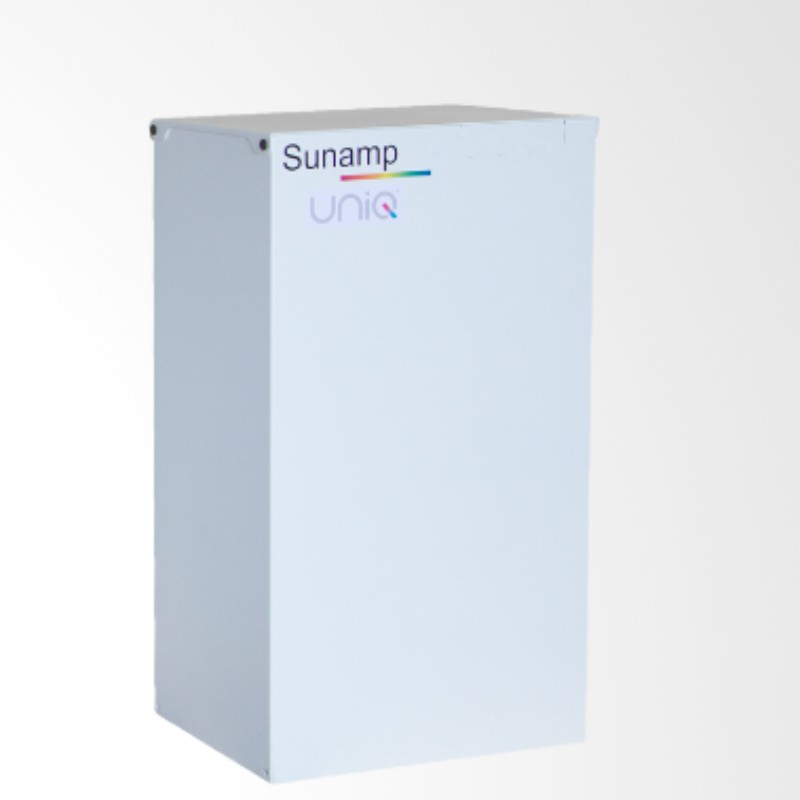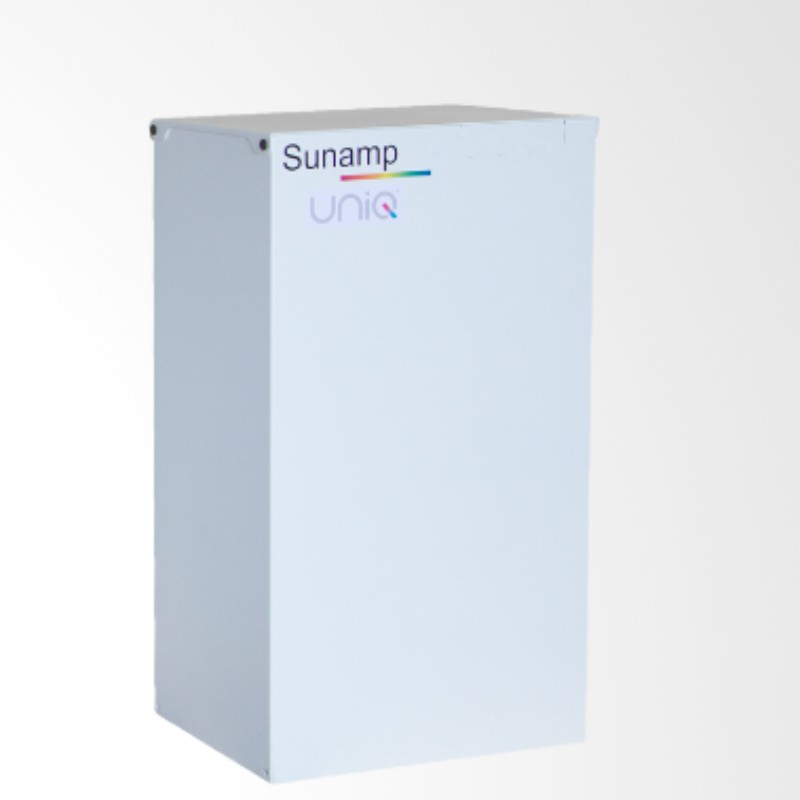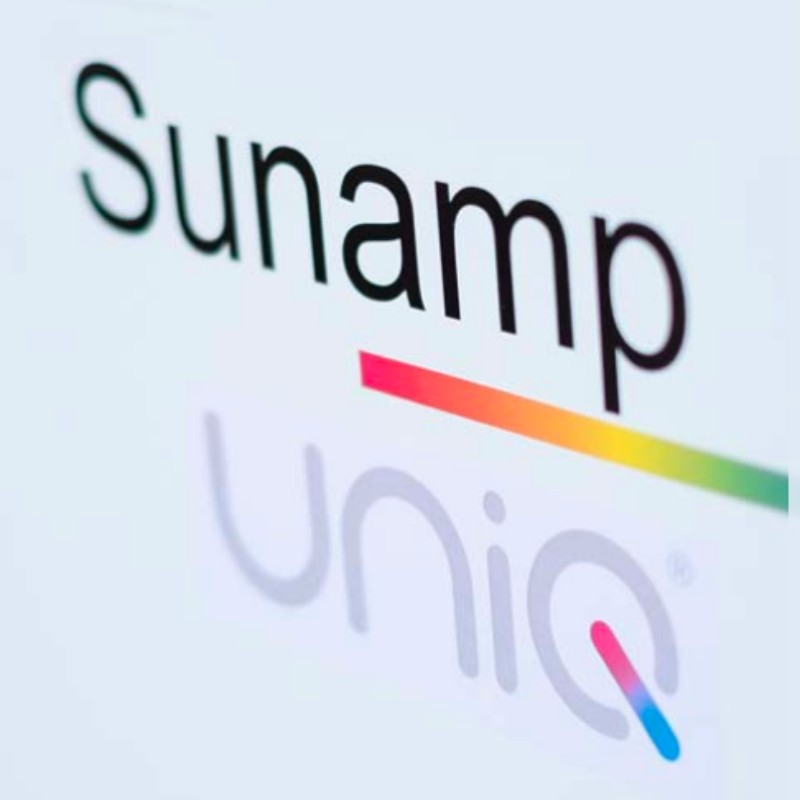 £

2,641.60
Options:

Quantity:
BUY!
tell me more
The UniQ 12 measures 370mm x 575mm x 1025mm - occupying a small fraction of the space of the equivalent 280L hot water cylinder. The efficient heat exchanger supplies sufficient hot water for the daily needs of large houses.
Please note that the controller supplied with the battery has to be programmed for different applications. If you purchase the battery from us we will ring or email you prior to despatch to ensure you have the correct version.
The battery is available with or without an immersion heater - please select from the drop down options. Even in applications where the primary source of heat is intended to be an air source heat pump or a gas boiler we recommend use of a battery with an immersion, so that you have the option of heating from a PV system diverter or from a low rate electricity tariff in future. The immersion is integral to the unit and cannot be retrofitted.
Includes V100 Control unit.
Weight 205 Kg