Soltaro All-In-One 5kW Hybrid with 10kWh storage kit
All-In-One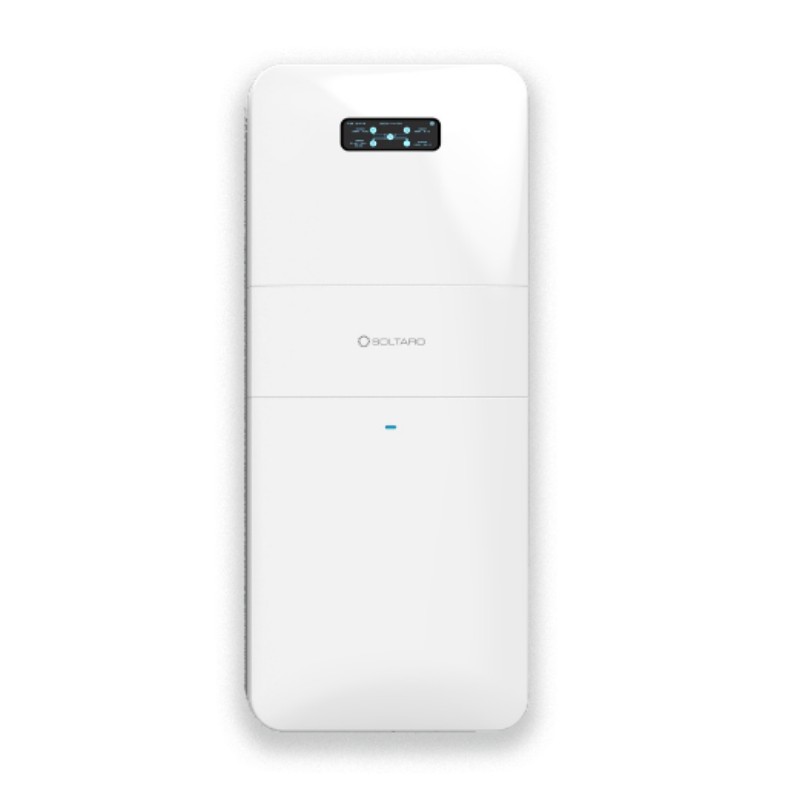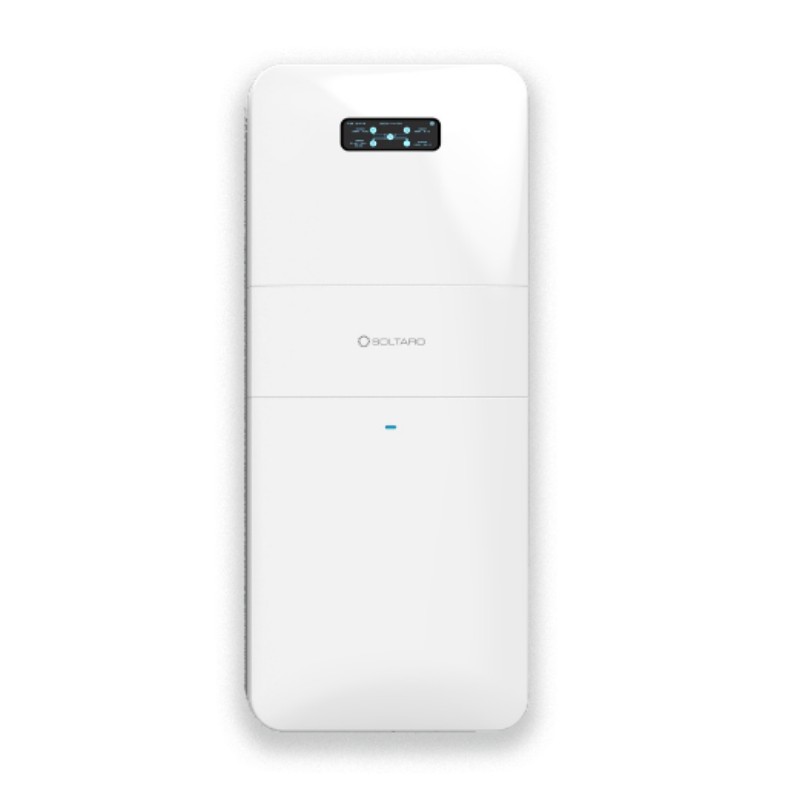 The Soltaro all-in-one hybrid system offers a full integrated storage system prefect for residential projects.
The Australian designed system uses high quality components to allow a 10 year warranty on the full system with 10,000 cycles guaranteed on the battery. This combined with UK based technical support ensures that the products will last and be supported over their lifetime.
The 5kW EPS backup allows more flexibility in what can be run in a blackout, giving customers greater peace of mind and better value from the backup system. The AIO2 can also operate in off grid settings as well as alongside micro-grids, making it a useful option to any project.
AC attributes
Max power
5000W
Max current
21.7A
Number of phases
1
EPS power
5000W
DC attributes
Panels:
Number of MPPT
2
V range of MPPT
125 - 500V
Max power
7500W
Max current
15A
Max voltage
600V
Start up voltage
125V
Batteries:
Nominal voltage
51.2V
Max current
100A
Battery types
Lithium
Battery capacity
100 - 200Ah
System
Max efficiency
97.5%
IP rating
IP65
Built in protection
Residual current detection unit
Export limitations
Possible using meter that comes in the box
Weight
79kg
Dimensions*
540x1110x210mm
Communication
Wifi (Ethernet option)
Warranty (extensions)
10 years
Key features
All-in-one system
Local & remote monitoring
IP65 and natural cooling
Supports 5kW backup power
Supports off-grid application
*For the whole system - for inverter and battery sizes individually check the datasheet.