Soltaro A-I-O Lite 5k Hybrid + 10kwh Battery - Bundle
A-I-O Lite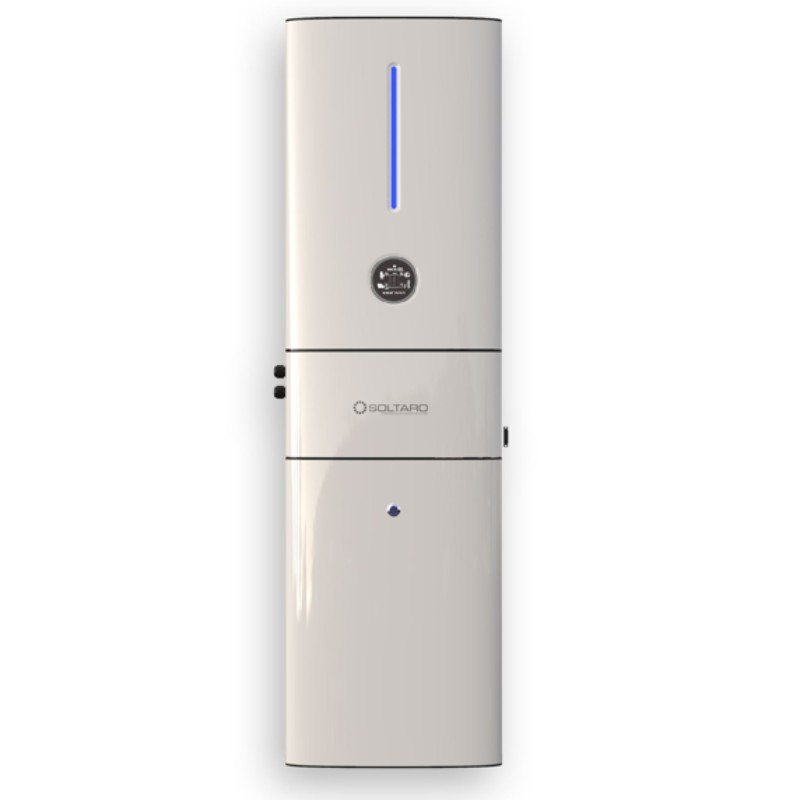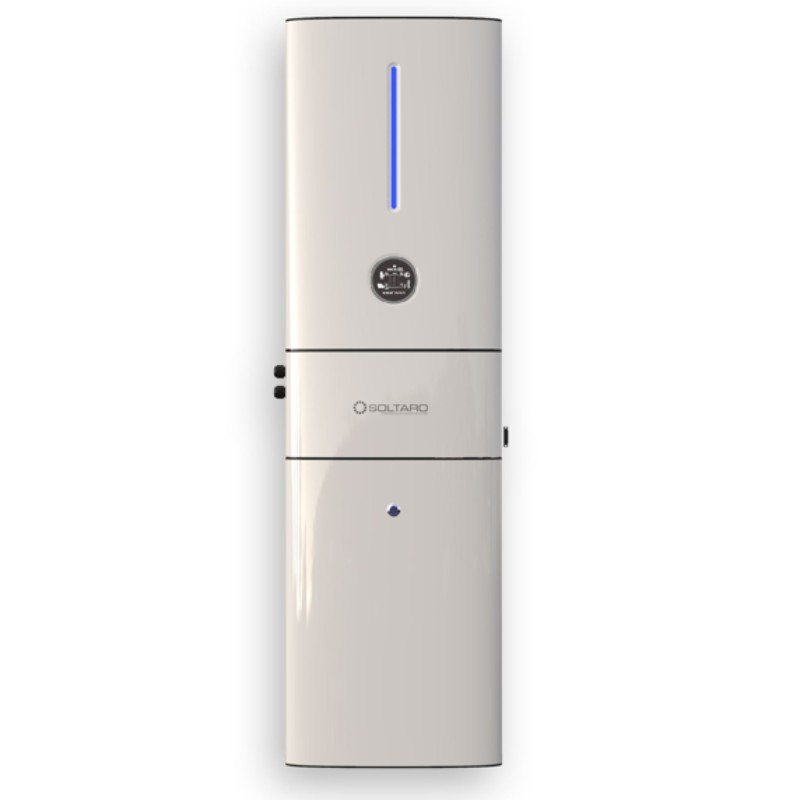 Hybrid + Batts.
The Soltaro AIO1 is a lite version of the popular A102. It can be used both on-grid and off-grid and is also capable of being used for an on-grid battery backup. This gives the AIO1 the ultimate flexibility for homes and small businesses who need to ensure they don't lose power when it matters. As the AIO1 incorporates MPPT technology, it will always allow you to get the best out of your solar PV system.
Australian designed, it uses high quality components and comes with a 10 year warranty. This combined with UK based technical support ensures that the products will last and be supported over their lifetime.
AC attributes
Max power
5000W
Max current
14.0A
Number of phases
1
EPS power
5000W
DC attributes
Number of MPPT
2
V range of MPPT
125 - 500V
Max power
6500W
Max current
10A
Max voltage
550V
Start up voltage
125V
Batteries:
Nominal voltage
51.2V
Max current*
50A
Battery types
Lithium
Battery capacity
5kw/10kwh
System
Max efficiency
97.5%
IP rating
IP21
Built in protection
Residual current detection unit
Export limitations
Possible using meter that comes in the box
Weight
35kg
Dimensions**
415x665x145mm
Communication
Wifi (Ethernet option)
Warranty (extensions)
10 years
Key features
Australian Designed and Engineered.

Indoor Only IP21
Wall or Ground Mounted.
Expandable, to grow with you.
Virtual Power Plant Ready.
Stackable, to grow with you.
Seamless Switchover to keep you powered during outages.
Available in Hybrid or AC Coupled Inverter options.