Solis mini 3600 Inverter 5G with DC
5G M 3.6kW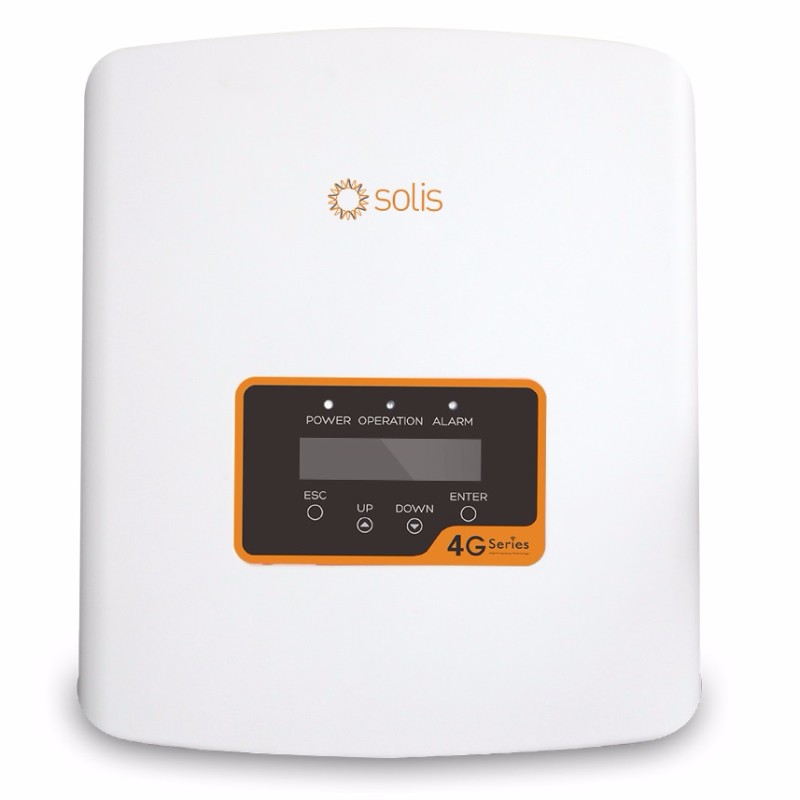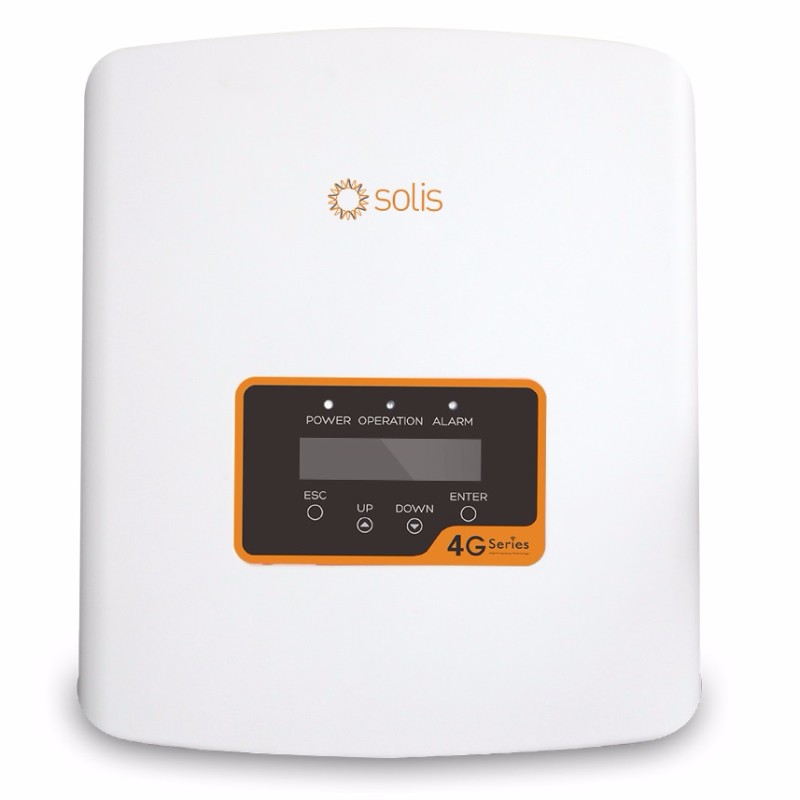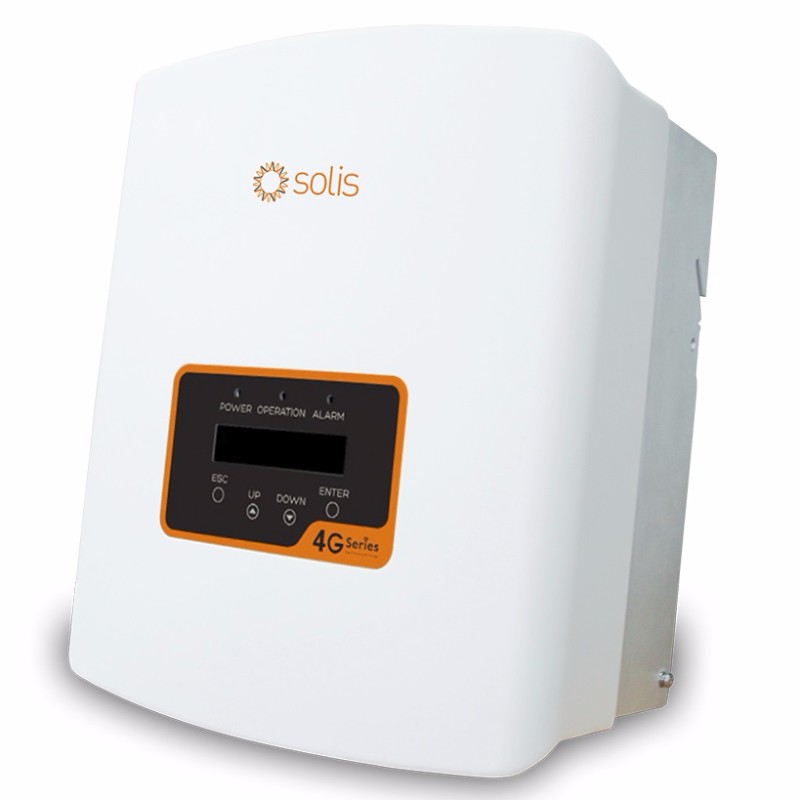 The Solis 3600 single tracker inverter is the smart little 4kW option in their extensive range. This is the single MPPT version for single orientation arrays, and is a well-priced solution with a built-in DC switch for a quicker installation.
A wide MPPT input range of 80-500V and IP65 rating allow for great levels of flexibility when designing an array. Export limiting is also available with the use of a separate CT clamp.
This inverter has a single MPPT but two DC string inputs, expanding the maximum current allowed for the Solis mini's and increasing the number of panels that can be connected.
AC attributes
Max power:
3600W
Max current:
16A
Number of phases:
1
DC attributes
Number of MPPT
1
V range of MPPT
80 - 500V
Max power
4000W
Max Isc current
30A
Max voltage
600V
Start up voltage
90V
System
Efficiency
97.5%
IP rating
IP65
Built in protection
surge/short circuit/Reverse DC/DC AFCI
Export limitations
Weight
7.9kg
Dimensions
310x373x160mm
Communication
RS485, (Wifi, GPRS optional)
Warranty (extensions)
5 years (10,20 years)
Key features
Low startup voltage of 90V
Two input strings
Wide voltage range
Inbuilt DC switch
Indoor or outdoor installation - IP65