Solis Dual 3600 Inverter 5G
5G D 2.5kW+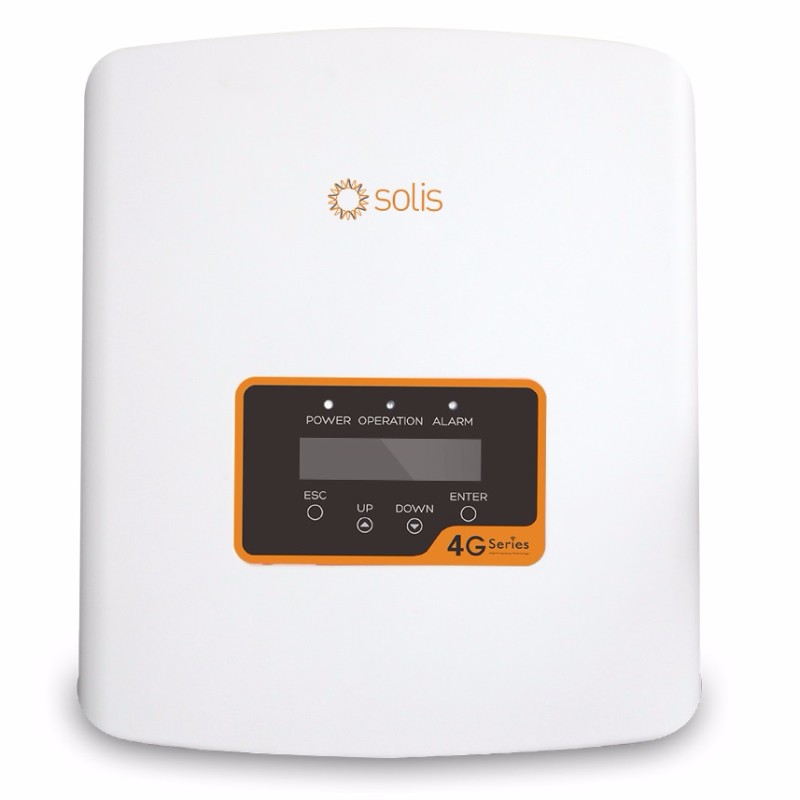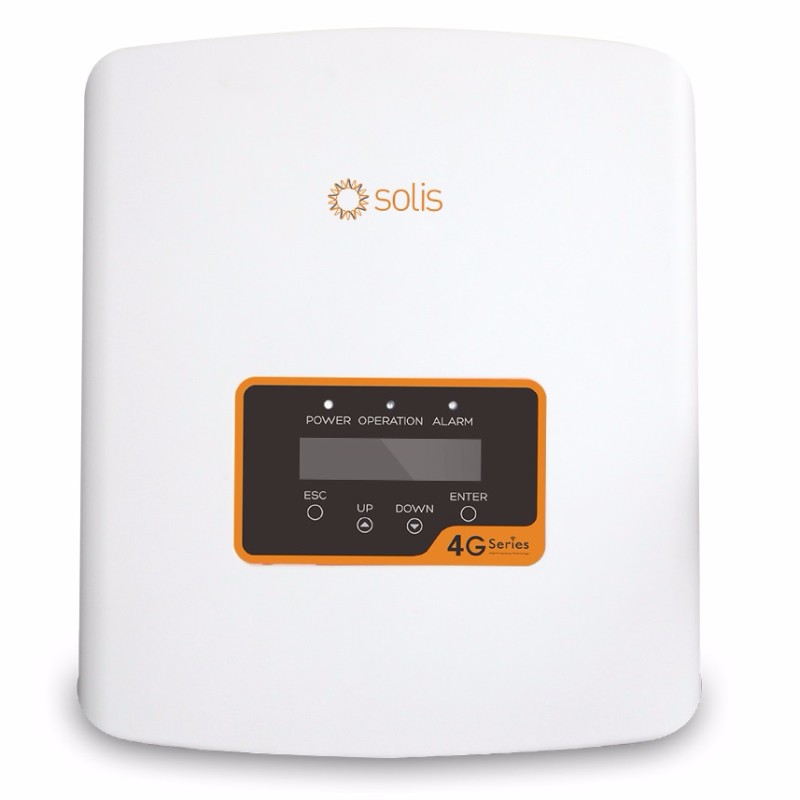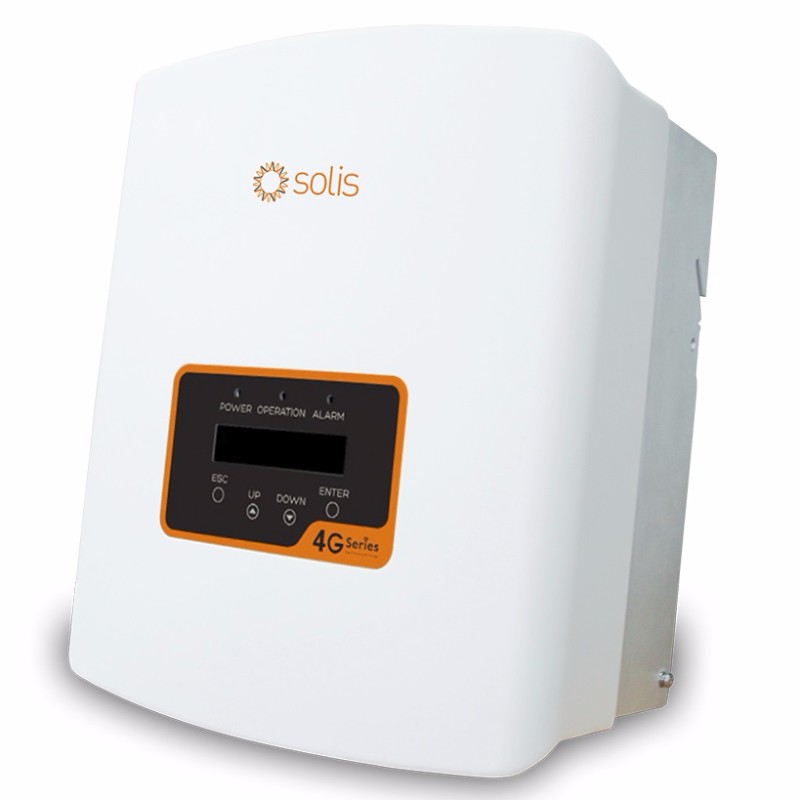 The Solis 3600 dual tracker inverter is the 4kW offering from Solis that is ideal for split arrays and features a compact and easy-to-install housing.
A wide MPPT input range of 50-450V per MPPT and a low 90V startup voltage allow for great levels of flexibility when designing an array.
Export limiting is also available with the use of a separate CT clamp.
AC attributes
Max power:
3600W
Max current:
16A
Number of phases:
1
DC attributes
Number of MPPT
2
V range of MPPT
90 - 520V
Max power
4200W
Max Isc current
17.2A
Max voltage
600V
Start up voltage
120V
System
Efficiency
97.8%
IP rating
IP65
Built in protection
surge/short circuit/Reverse DC/DC AFCI
Export limitations
Weight
11.5kg
Dimensions
310x543x160mm
Communication
RS485, (Wifi, GPRS optional)
Warranty (extensions)
5 years (10,20 years)
Key features
Wide voltage range
Integrated export power manager
Indoor or outdoor installation - IP65