SolarEdge 4000 HD Wave Inverter with Integrated EV Charging
Inverter
£

1157
Log in or register for trade discounts!
Options:

Quantity: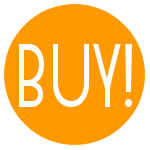 tell me more
To charge from PV/excess PV a SolarEdge Energy Meter with Modbus Connection must also be installed.

SolarEdge's EV charging single phase inverter enables homeowners to charge their electric vehicles directly from the power of the sun, maximising their solar usage and further reducing their electricity bills. By installing the EV charging inverter, you'll benefit from the reduced hassle of installing separately a standalone EV charger and a PV inverter, as well as integration with the SolarEdge monitoring platform.
Features
Track PV, EV, and grid consumption for visibility and control of household energy usage

Remote operation via mobile app — turn charging on and off directly from your

smartphone

12 yr warranty
Suitable for indoor and outdoor installation
Works with all EV types thanks to cable options (see dropdown menu)

Smart-scheduling for use with time-of-use rates - charge from the grid during

off-peak hours

Charge from both PV and grid sources for up to 2.5x faster charging

Easy inverter commissioning directly through your smartphone using the SetApp mobile

application