Eddi Immersion Controller
Myenergi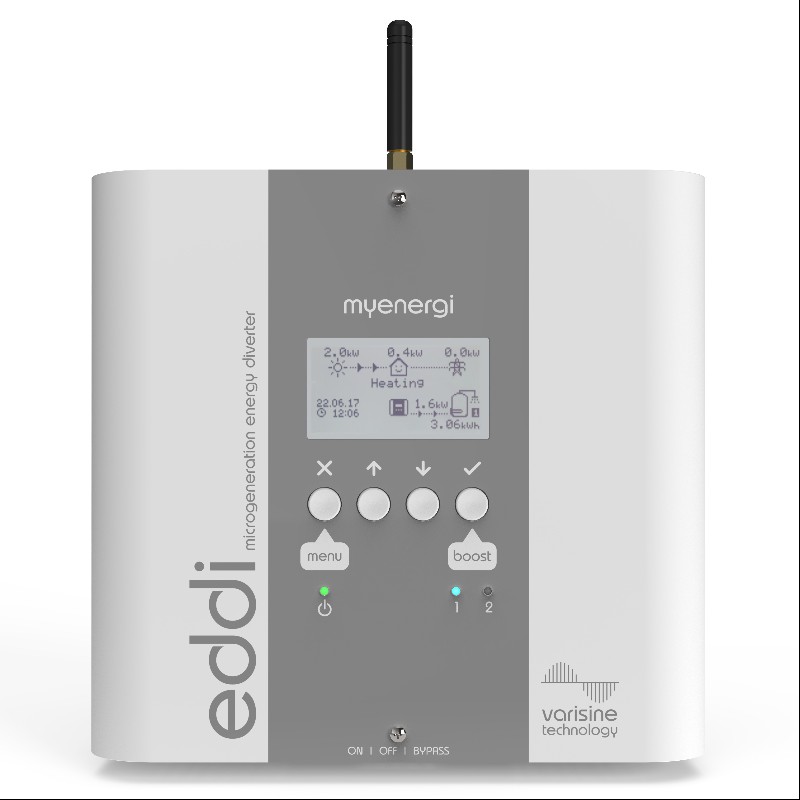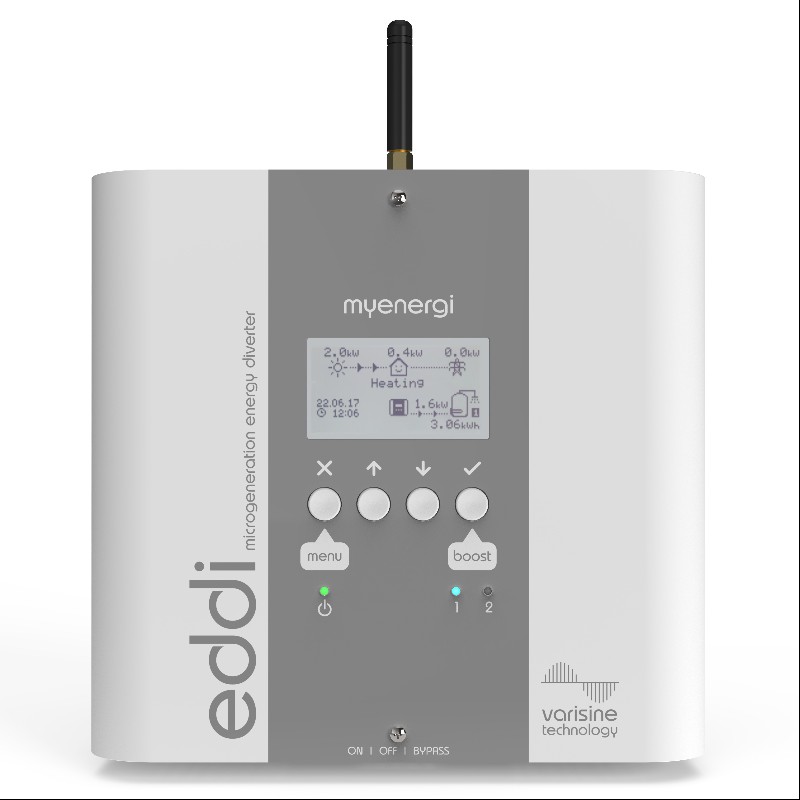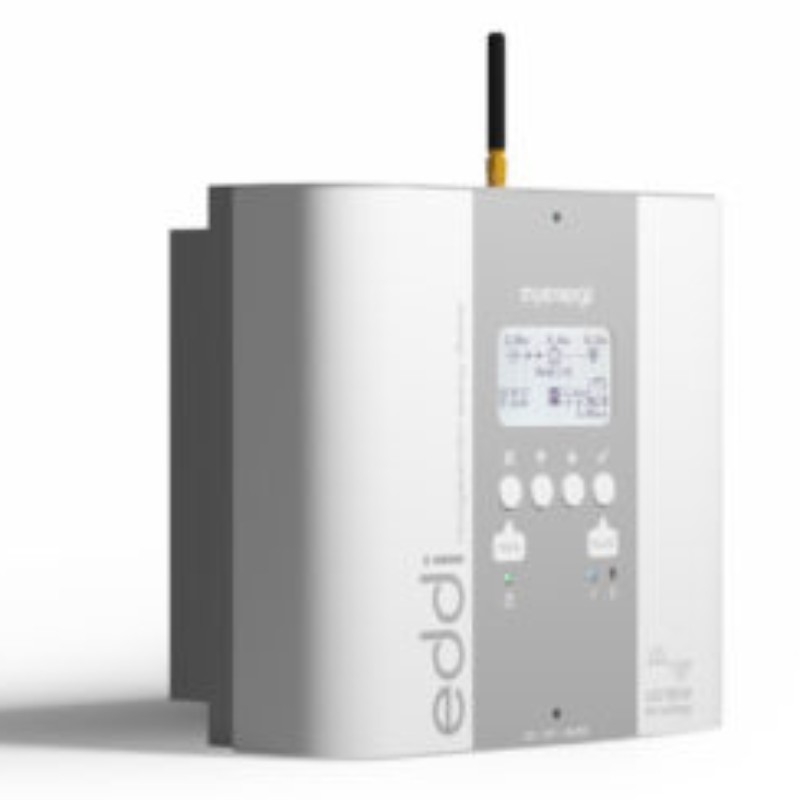 Supply of this product is currently delayed.

Myenergi's Eddi diverts surplus power from your solar or wind turbine system – putting it to use to heat your water or rooms rather than exporting it to the grid.
Eddi is an energy management system for use with grid-tied PV or wind turbine systems. Excess energy from the microgenertation system is used to heat water or rooms rather than exporting it to the grid. Two heaters are supported (typically top and bottom immersion heaters).
A grid current sensor (supplied) simply clips around the incoming supply cable. This sensor is used to monitor excess power and eddi automatically adjusts the voltage to the heater load, thereby consuming the surplus power. Harvi, a self-powered wireless sensor is available separately.
An internal expansion interface provides a means to add an expansion module to enable various functions such as auto switching from day-time and night-time supply, heat pump interfacing for legionella control and temperature sensing. An optional ELS module allows eddi to be officially used for G100 compliant Export Limiting Schemes, avoiding expensive grid network reinforcement costs.
Eddi utilises myenergi's proprietary VariSineTM technology to ensure compliance with worldwide power grid standards.