Energy Minder Auto Boiler Control
Boiler control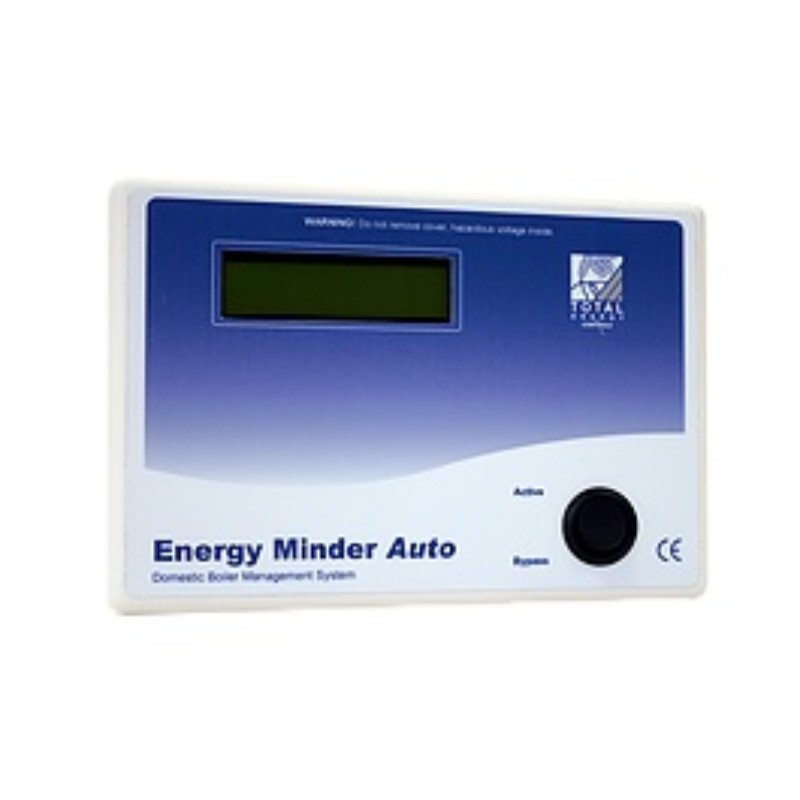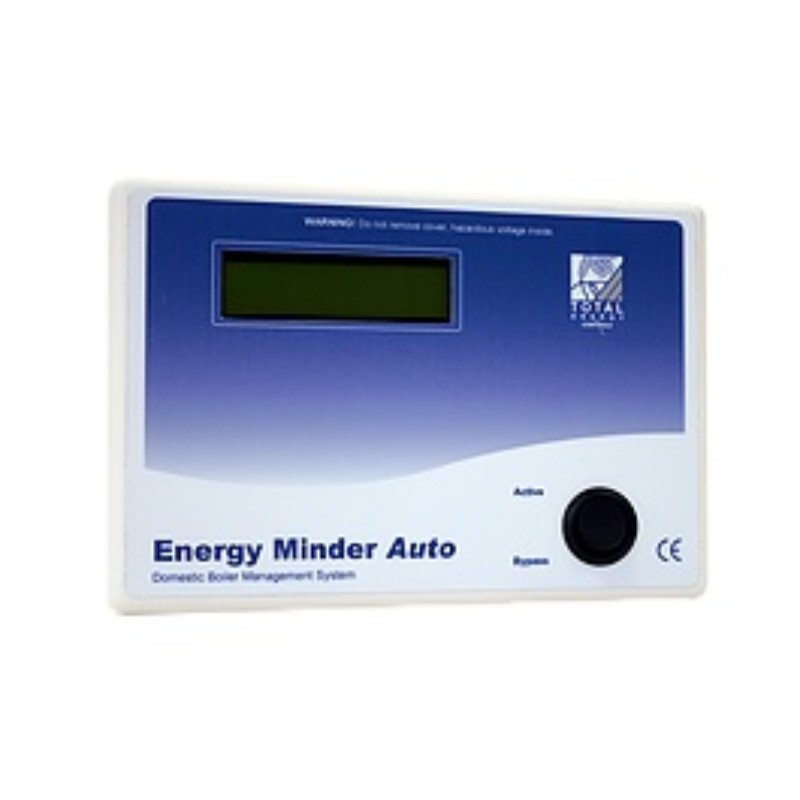 The new Energy Minder Auto is a new generation domestic boiler controller that is designed to reduce the cost of running a domestic central heating system.
Specially developed software provides a self-learning controller that regulates the firing cycle of the boiler to match demand without any user intervention. Any change in the boiler output temperature made by the user is automatically tracked and catered for by the Energy Minder Auto software.
Electronic sensors fitted to the flow and return pipes of the boiler provide the controller with the data required to establish the central heating demand, including individual flow and return temperatures, user operating temperature and temperature response times. The system employs a unique algorithm which analyses this data and modifies the boiler firing cycle accordingly.
The result is a domestic boiler controller that is self-adaptive, requires no commissioning, is simple to install and automatically responds to any seasonal adjustments made to the heating system by the user.
Benefits include an increase in central heating system efficiency, reduced heating fuel consumption, reduced CO2 emissions and reduced heating fuel expenditure.
Mains Supply - 240V AC 50Hz 1Ph

Consumption - 3VA

Switching Mode - Volt Free

Switching Current - 3A

Boiler Suitability - Single small domestic boiler

Standard Equipment - Main Controller, Flow Sensor, Return Sensor, Mains Harness

User Adjustments - Active/Bypass Switch

Viewing Indications - Current Mode, Systems Temperatures

Indicator Type - LCD Display

Physical Size - 177mm W x 120mm H x 37mm D
Warranty - 3 years