Victron 5kW Off-Grid System
Off-Grid Kits
£

11,822.85
Options:

Quantity: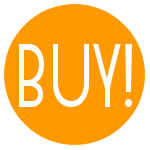 Victron specialise in off-grid systems and equipment, having spent decades in the marine industry. The BYD B-Box lithium batteries are produced by the same fully automation traction battery production line as the BYD double-decker E-Buses in London.
The Multiplus inverter/charger is the core component of any off-grid system as it produces the micro-grid that powers the home. The output of the Fronius PV inverter can be controlled automatically by the Multiplus to regulate battery charging.
The Colour Control GX panel allows for complete control and monitoring of the system, including real-time updates to the Victron VRM Online Portal which can be monitored from anywhere with an internet connection (including iOS and Android apps!)

The Multiplus must be sized suitably for the property. 5kW is typically enough for most households, especially off-grid homes, which can be supplied from the batteries. When sunlight is available the Fronius PV inverter can also output up to 5kW directly to the home in addition to the Multiplus; any spare generation will go to the batteries.
A generator or other AC source can be connected to the Multiplus for backup, with auto-start functionality based on battery state of charge and AC load level.
Any lead-acid batteries can be used, however AGM tend to require the least maintenance. BYD lithium batteries are supported for Victron off-grid systems. The battery capacity is scalable up to potentially hundreds of kWh.
Specifications
Rated Continuous Power Output: 5kVA
Max. Charge Current: 70A (3360W)
Nominal Battery Voltage: 48V
Nominal Battery Capacity: 50Ah-800Ah (Lithium); Unlimited (Lead-Acid)
Transfer Switch: 100A (23kW)
Dimensions: 444 x 238 x 240mm (Multiplus);
Weight: 30Kg (Multiplus); 21.5kg (Fronius Primo)

Warranty: (Victron 5 Years); (Fronius 7 Years once Registered)
Kit Includes