Sofar ME3000SP Storage Bundle with Sofar Amass
3kW AC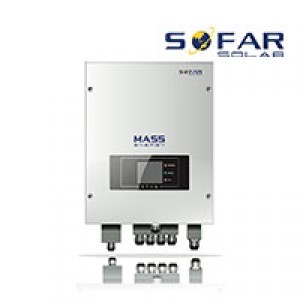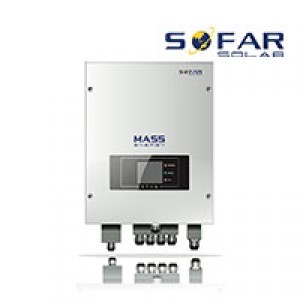 £

1,298.70
Options:

Quantity: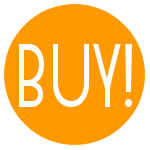 Wifi commissioning is vastly easier on the Android app over iOS. Only use iOS if no Android device is available.

This AC coupled battery storage system from SoFar solar offers tremendous value - combining the SoFar ME 3000SP with the newly launched Sofar Amass 2.4kWh lithium batteries. This nests the entire bundle under one manufacturer - retaining brand consistency and offering peace of mind for troubleshooting and product guarantees. The batteries are housed in a slimline, wall mounted casing with hidden cable connections resulting in a small profile, sleek and attractive product - ideal for the UK market.
As this is an AC coupled kit it is suitable for any existing or new PV array, even those with dual tracker inverters, microinverters or power optimisers.
Monitoring is built in as standard and can be viewed via their android app. Charging from the grid is also possible meaning that customers on Economy 7 or similar can take advantage of this and store electricity overnight for use in the morning, before the PV has fired up.
This kit includes:

SoFar ME3000SP energy storage inverter
Sofar Amass 2.4kWh lithium batteries - select number from dropdown box on the right
All necessary CT clamps and comms and power cables