Sofar 7.5 KTLM Single Phase Dual MPPT Inverter with DC - wifi included
2 MPPT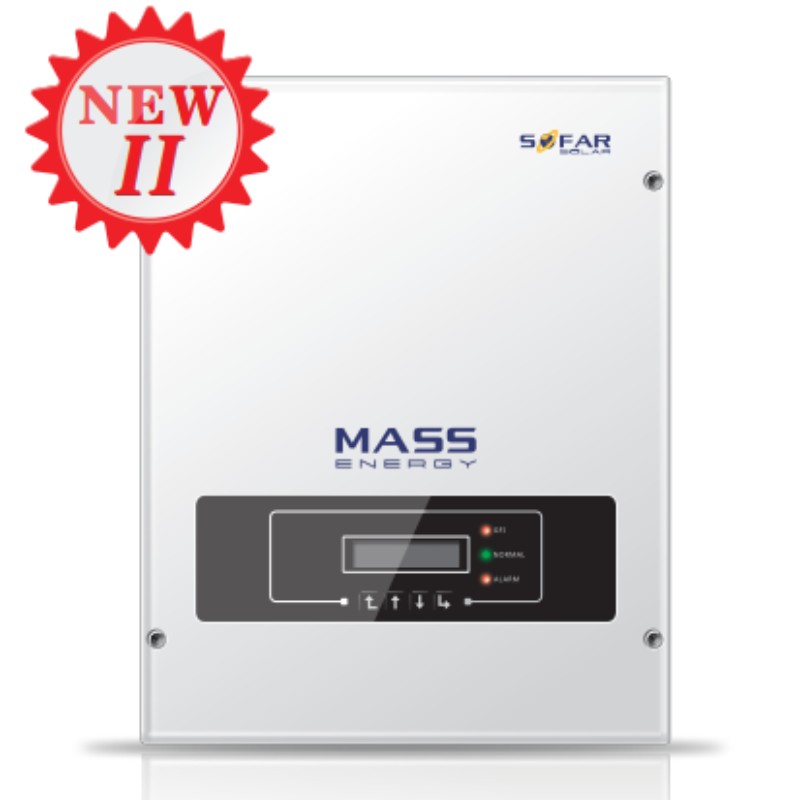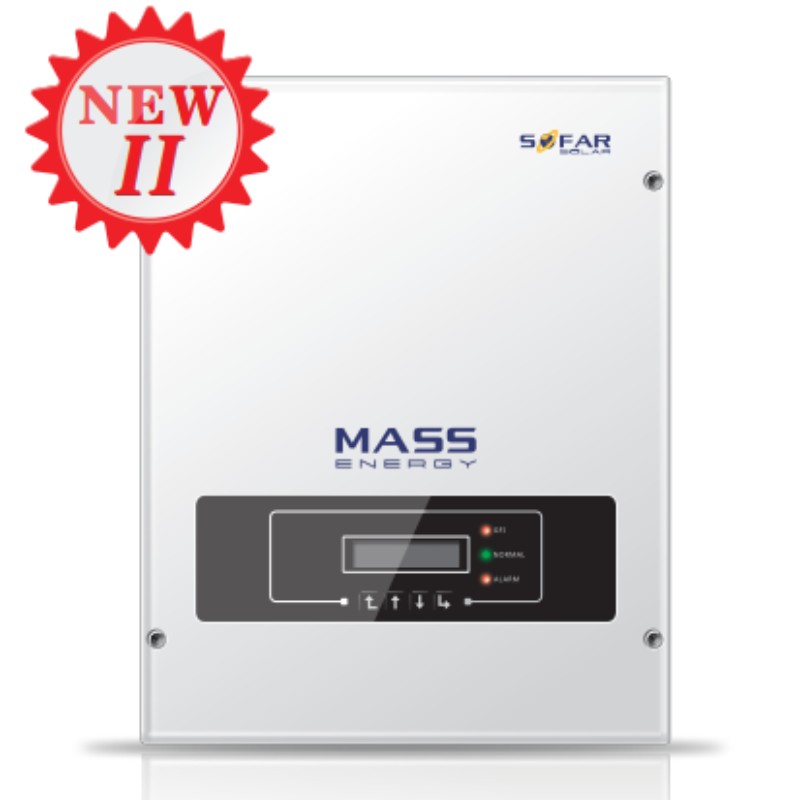 The 7.5 KTLM dual MPPT inverter in the Sofar range boasts a maximum efficiency of 98.2% and harnesses a real-time, precise MPPT algorithm to achieve high yields. With 3 inputs and a max input power of 8300W this is the ideal inverter for larger, single phase systems.
It offers a nifty all-in-one approach to design and allows for a wide range of installation locations thanks to dual MPPT and IP65 rating. The DC, included wifi and the plug-and-play setup, offer an extremely quick, economic and hassle free installation.
The range now comes with a zero export & export control options via a CT clamp.
Specifications:
Maximum efficiency of 98.2%
IP65
Startup Voltage: 120V
Max DC Voltage: 600V
DC inputs per MPPT: 2/1
Max input current: 11A (per input)
Dimensions: 467 x 352 x 157 mm
Weight: 18kg
Warranty: 10 years