Seam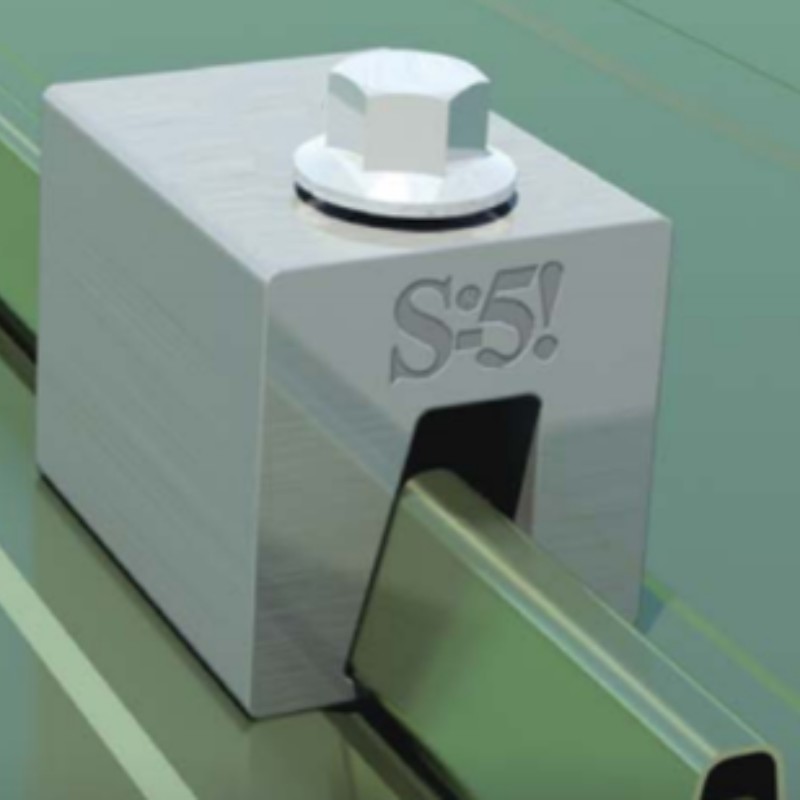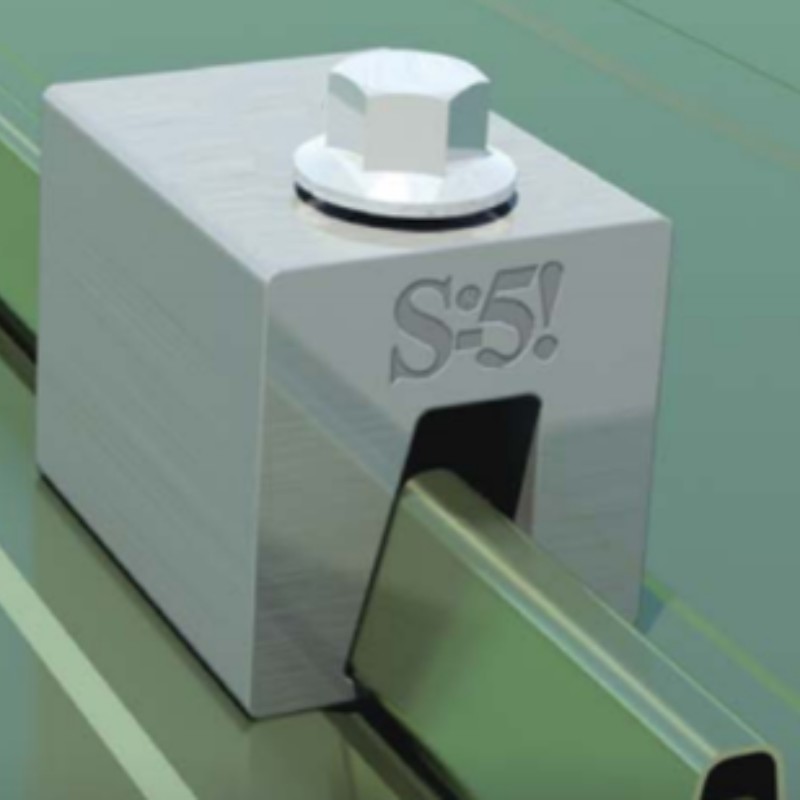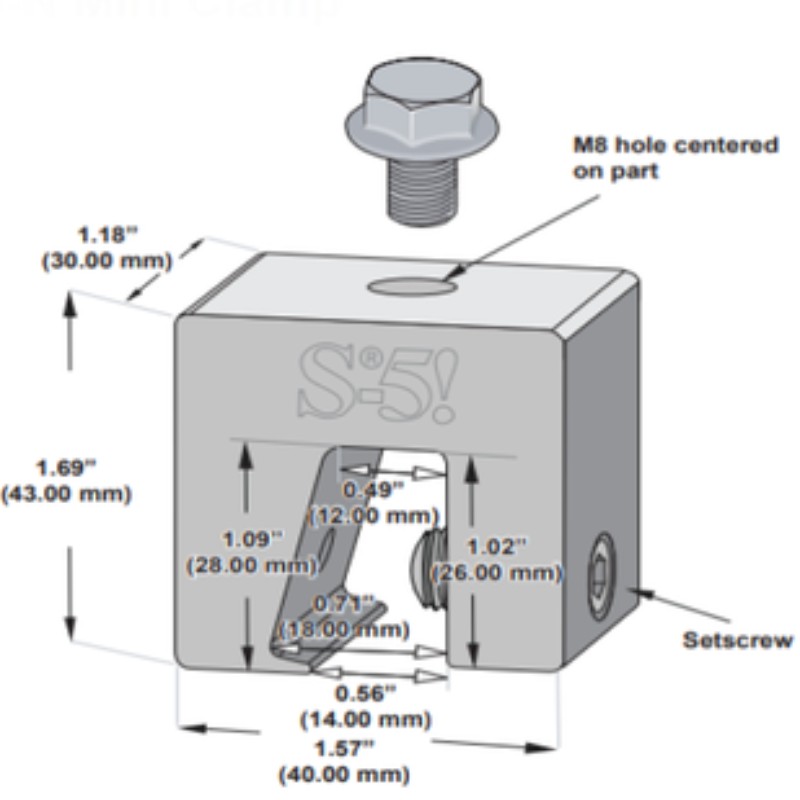 Please use the S5 Clamp to seam tool to determine which clamp you need before ordering.

The S-5-N Mini is a medium-duty, non-penetrating seam clamp. It is ideal for attaching solar arrays and other equipment to one inch nail strip roofs.
Installation is as simple as placing the clamp on the seam and tightening the round-point setscrew to the specified tension. Then, affix ancillary items using the bolt provided. For fixing Renusol rails we suggest the Renusol L bracket is used.
Thanks to their round-tip setscrews, S-5! clamps do not pierce metal roof paneling, thereby protecting roof coatings and weather tightness warranties.

Product sold individually but are packaged in boxes of 50 and cases of 250 for large orders.