Renusol S5! Seam Clamp K-Grip-Mini
Seam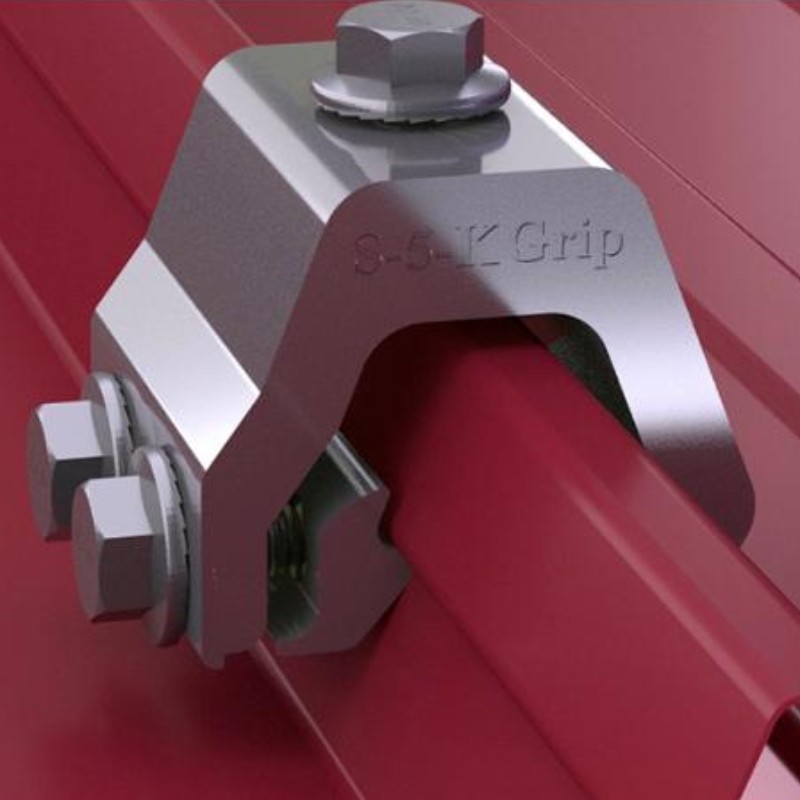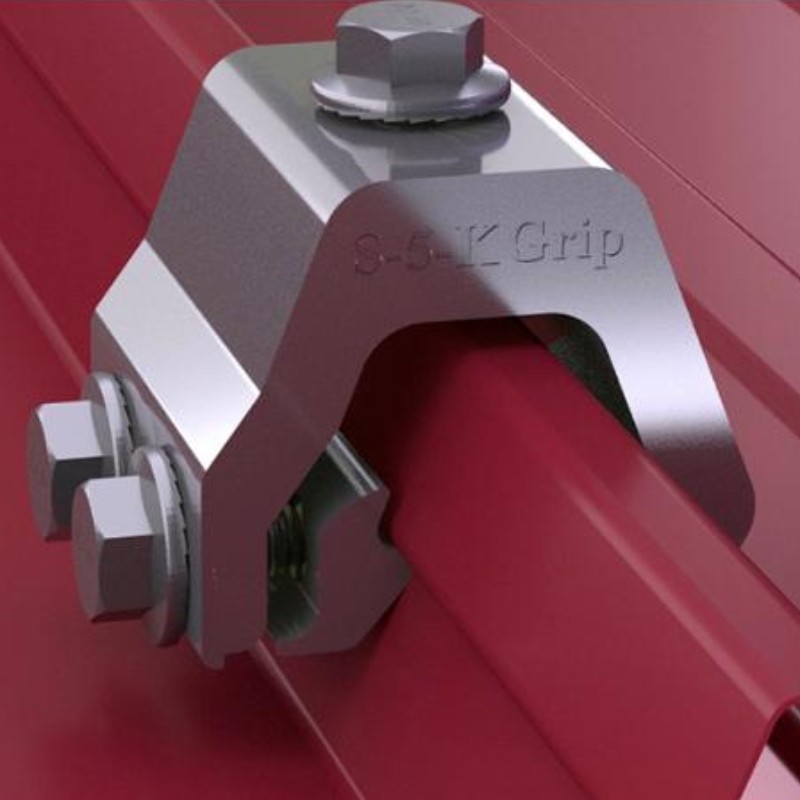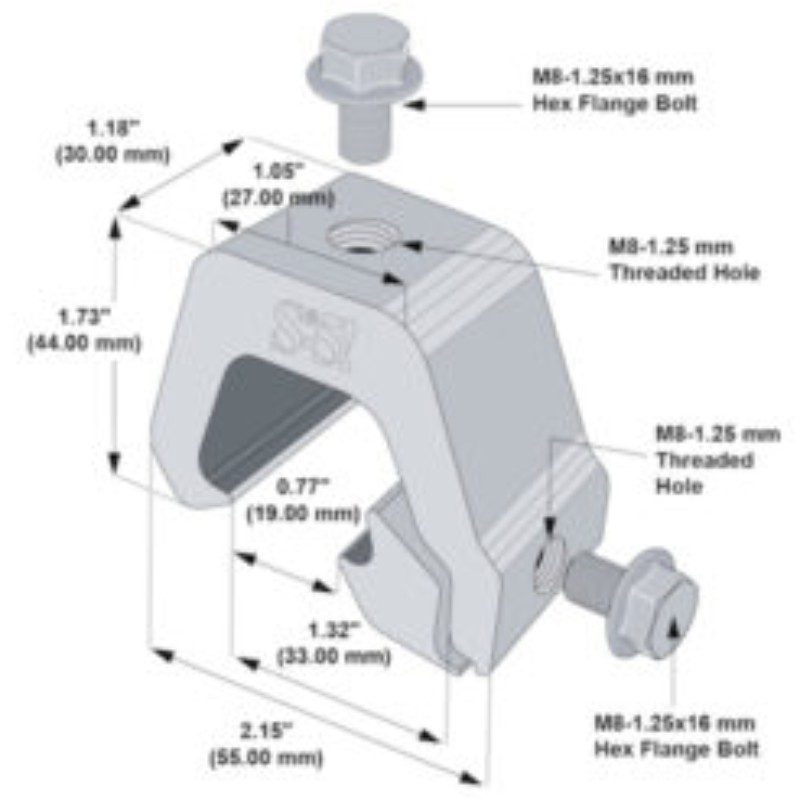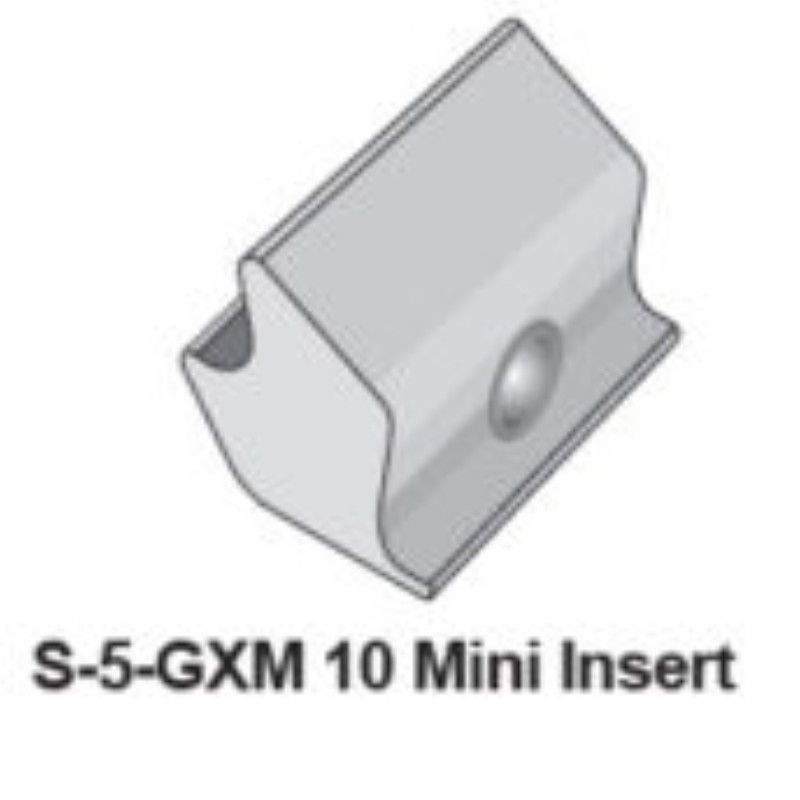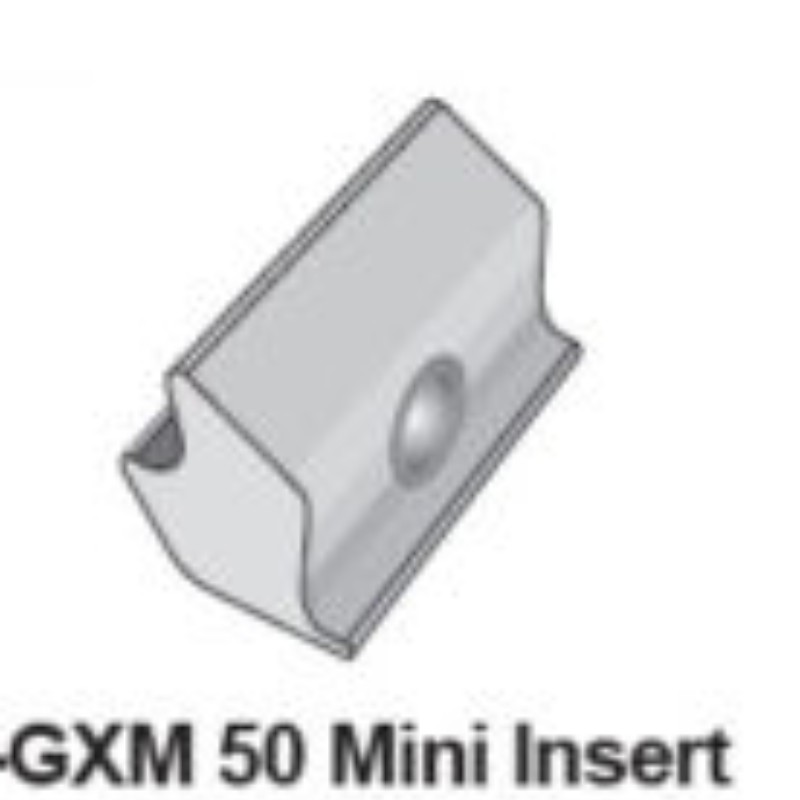 Please use the S5 Clamp to seam tool to determine which clamp you need before ordering.

The S-5-K Grip Mini is a medium-duty, non-penetrating seam clamp. It is specially developed to fit Klip-Rib® and other bulb snap-together seams. The design utilizes multiple inserts (select from dropdown box) in order to accommodate a variety of bulb snap together profiles. Each insert has a unique shape that allows for a tight fit and provides increased holding strength over other attachment options.
To install the S-5-K Grip Mini, place the clamp insert just under the fold of the rib at the desired location. Next, position the clamp by rolling it over the seam and the clamp insert piece, ensuring it is centered over the clamp insert with approximately 2 mm of insert overhang on each side of the clamp. By hand, partially thread the single flanged bolt into the base of the S-5-K Grip Mini. The bolt should engage in the center of the S-5-K Grip Mini insert. Lastly, tighten the base bolt using a ratchet or screwgun with a 13 mm hex.
Then, affix ancillary items using the bolt provided. For fixing Renusol rails we suggest the Renusol L bracket is used.
Product packaged in boxes of 40 and cases of 200.

Seam clamp R400284 with insert R400285 or R400288