Grasol Tilt Leg Pair GS-AD
Grasol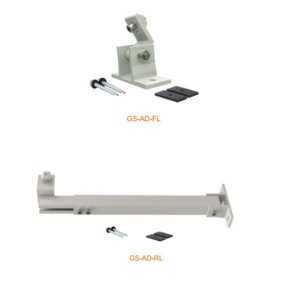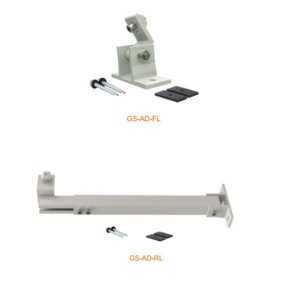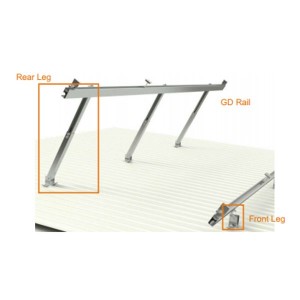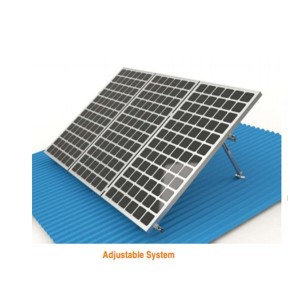 Great for increasing the pitch of an array on a roof with a surface you can fix directly into. These adjustable tilt-mount legs can be fixed at a pitch between 15-30 degrees, and are compatible with our standard Grasol rail.
They come with a 10-year guarantee, and are of sturdy anodised aluminium and stainless steel construction.
The rear leg length extends between 340-680mm. Supplied with rubber seals and fixing screws. Allow for a pair of tilt mount legs at least every 1.2m of rail run.
Advantages at a glance:
Pitch adjustable between 15-30 degrees
Variable length of rear leg: 340-680mm
Quick and easy installation
10 year guarantee
Light weight construction
Price is for a pair (front and rear) of legs, including fixings. The outer fixing screw holes on the legs are 8mm x 11mm oval shapes, 80mm apart. There is also an additional screw hole in the centre 40mm in from the other two. These are compatible with the other Grasol mounting hardware.