Grasol Side fix brackets GS-IK-03
Grasol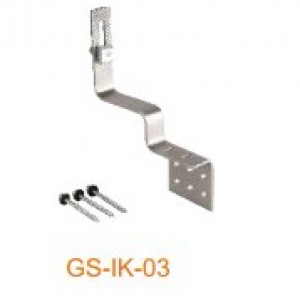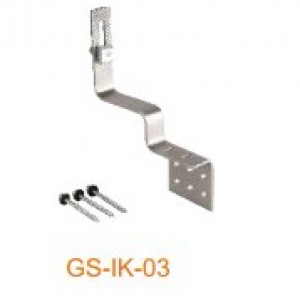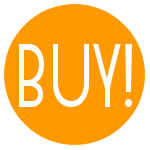 tell me more
These substantial adjustable stainless steel brackets are used to secure the mounting rails to the roof beams. These are suitable for tiled roofs only, but versions for
slate roofs
,
sheet metal roofs
and
flat tile roofs
are also available, please ask.
To fit, a few tiles are removed from the outside of the roof and the hook secured to a rafter pointing 'downhill' with the tek screws provided. Plywood padding can be used to ensure the correct spacing from the tile surface. The tiles are simply replaced around the hook ensuring a weatherproof finish.
These hooks are designed to fix from the side into the rafters, which is useful if the rafters are too narrow to fix into from above.