Elster A1140 3-Phase GSM enabled kWh Meter
Elster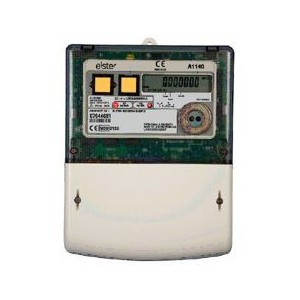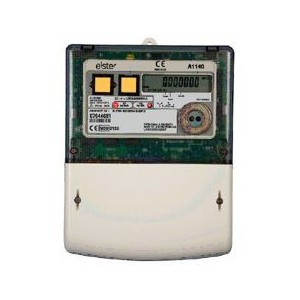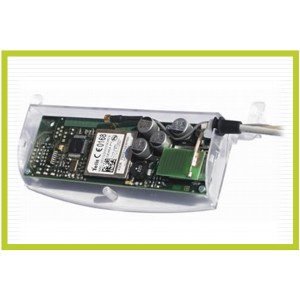 The Elster A1140 is a sturdy, OFGEM-approved meter for 3-phase systems which comes with a ASLH308 GPRS enabled add-on which allows for remote monitoring.
A simple LED status display system is implemented to provide installers with visual diagnostics, it is a large (9.8mm), high contrast characters that can be viewed from a wide angle.
The module housing allows the functionality of the meter to be extended in the future. It is simple to install and is securely locked into place. It has been designed not to interfere with the installation wiring and fits neatly under the terminal cover.
The A1140 offers high security with many useful security features. The meter stores all registration and configuration data to non-volatile memory.
Dimensions: 233 x 174 x 50mm
Weight: <1Kg
15 year product life
Large figure display (9.8mm)
12 kV isolation
Compact design
Double insulated, glass filled polycarbonate case to DIN 43857 part 2 and part 4 (except for top fixing centres)
IP53 in accordance with EN 60529 : 1989
To activate the remote monitoring you'll need to sign up for an account with meteronline.co.uk , decmetrics.co.uk or aslh.co.uk. They will be able to provide you with a sim card a monitoring service.
Product Code: EMSA1140 + ASLH308GPRS