McDonald Ecoflow Heat Pump Cylinder
Ecoflow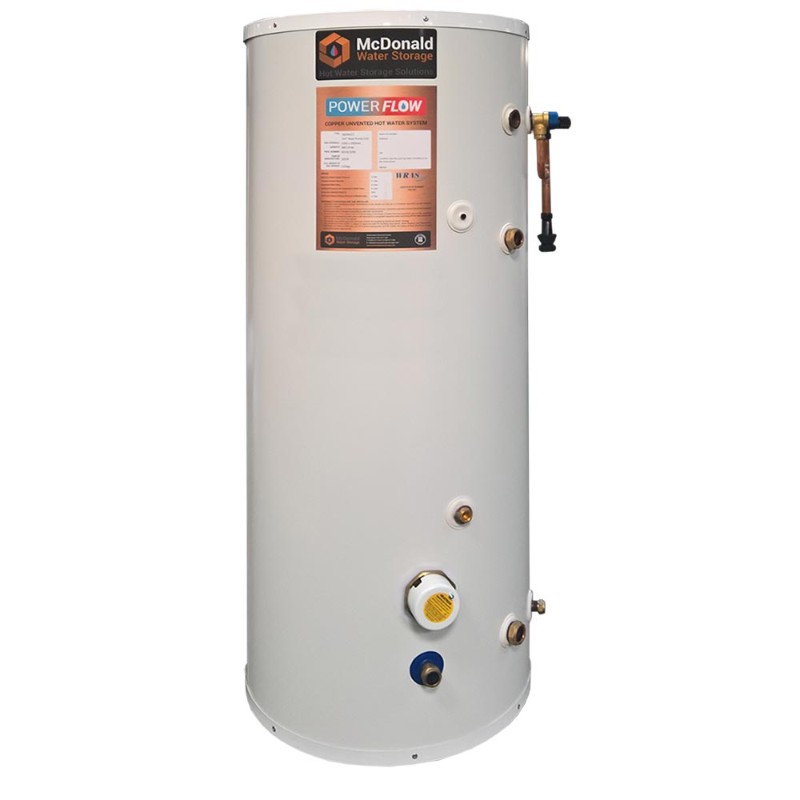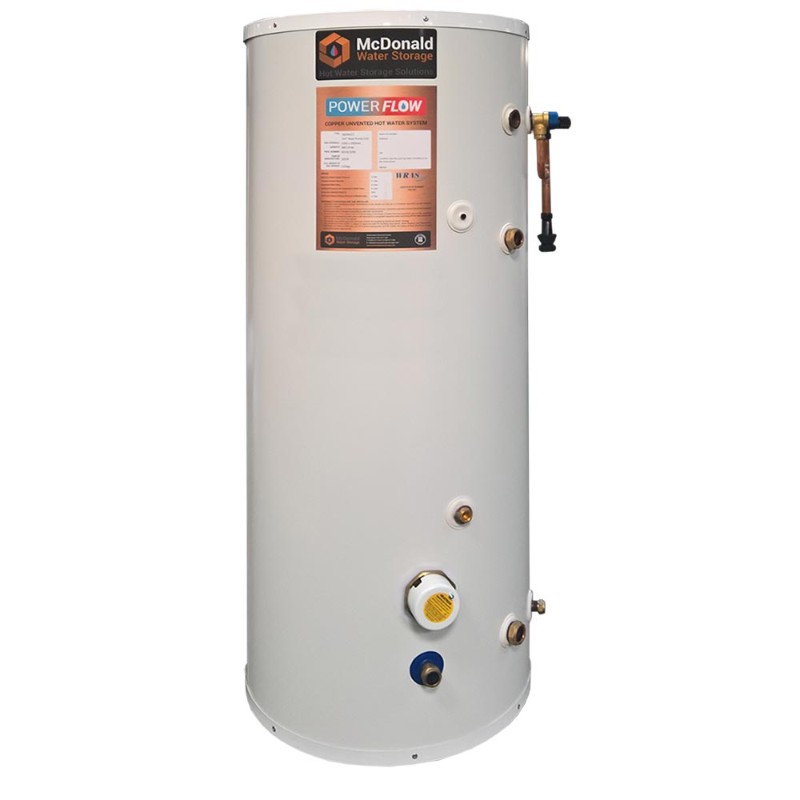 £

1,167.45
Options:

Quantity:
BUY!
tell me more
The ECOflow copper hot water cylinder comes pre-fitted with a high performance double or triple pass finned copper coil to maximise heat transfer, provide higher flow rates and reduce pressure drop from the heat pump.
There are many reasons for choosing a copper hot water tank over a traditional stainless steel cylinder, including:
Copper's thermal conductivity is 15 times greater than that of stainless steel enhancing heating efficiency


Effective heat transfer processes

Unrivalled bacteria killing properties

Copper is 100% recyclable
Choose the size of your water tank from the drop down list on the right.
Specification

3m sq Finned Copper Heat Pump Coil & Probe Pocket
Suitable for 2.1 Bar Incoming Pressure
22mm Pressure Reducing Valve
15mm Relief Valves Fitted
High Limit Stat
3kW Immersion Heater
Expansion Vessel
50mm Insulated & White Cased Finish
Sizing guide
1 bedroom + bath/shower 150 litre - 1125 h x 550 dia
2 bedroom + bath/shower 180 litre - 1325 h x 550 dia
3 bedroom + bath/shower 210 litre - 1525 h x 550 dia
4 bedroom + bath/shower 250 litre - 1525 h x 600 dia
Larger Properties 300 litre - 1825 h x 600 dia