GivEnergy 5kW Hybrid Bundle with 2.6kWh batteries
5kW Hybrid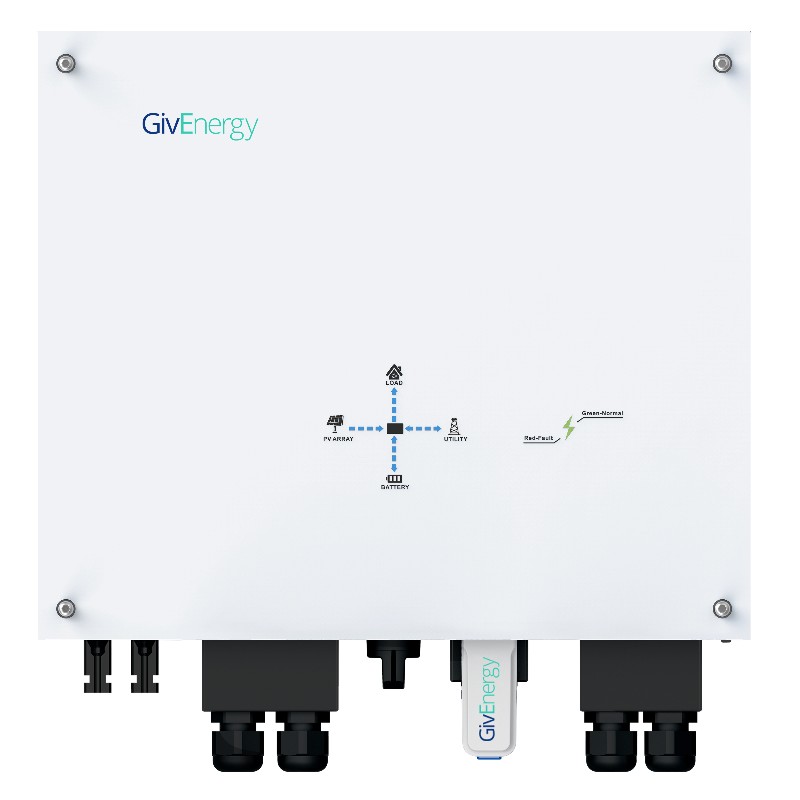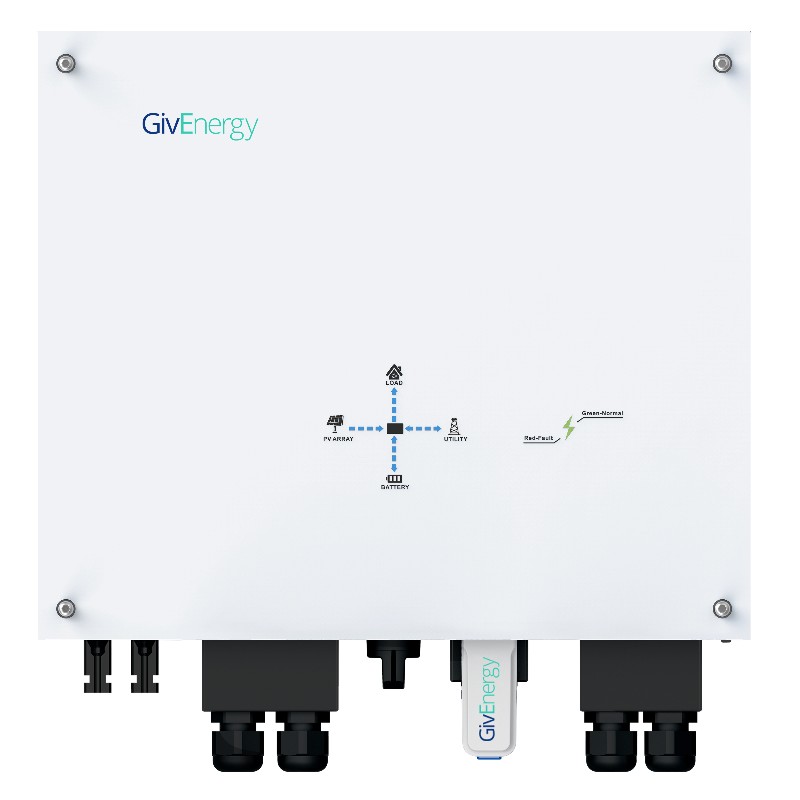 £

2275
Options:

Quantity:
BUY!
GivEnergy design and manufacture their own inverters, batteries and state-of-the-art management system and monitoring platform which combine to offer an exceptional storage package. This 5kW hybrid unit will simultaneously handle PV power generation, along with battery charge and discharge. Wi-fi comes as standard and gives access to the powerful monitoring platform, along with remote, site-specific firmware upgrades and troubleshooting via web browser or app. EPS backup can provide 2.5kW during a powercut.
Full UK technical support is also on-hand, and every inverter purchase receives 1 hour installation support as standard. The in-house control logic allows for simultaneous switching between charge and discharge to minimise imported energy, whilst export limitation is also available.
GivEnergy offer a whole host of benefits beyond this for commercial users - please get in touch to discover more.
GivEnergy hybrid systems provide backup power of up to 2.5kW to dedicated critical circuits, output depends on battery capacity. These circuits require an isolator or change over switch which is recommended to be rated to 20A or greater.

Kit Contains:
5kW Hybrid Inverter

2.6kWh LiFePO4 Battery(s) - please select from drop down menu

100A DC Breaker

Wifi Dongle

EM115 Meter with CT clamp - where net-metering is required (e.g. social housing or FiT payments) please get in touch as you will need 2x EM418 meters instead of this EM115 meter