100kW PCS controller with 128kWh battery SME system
GivPCS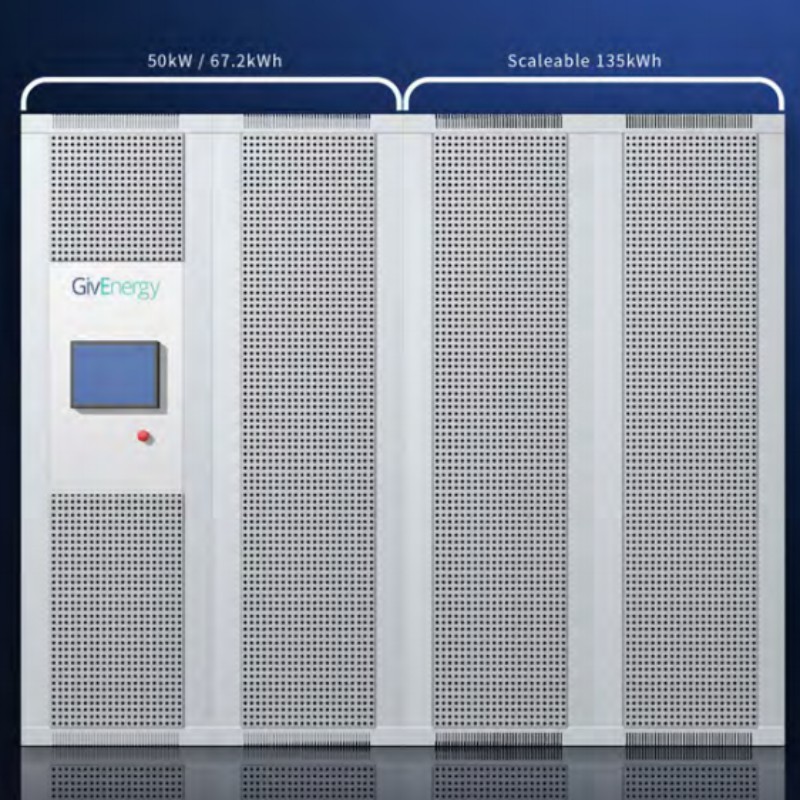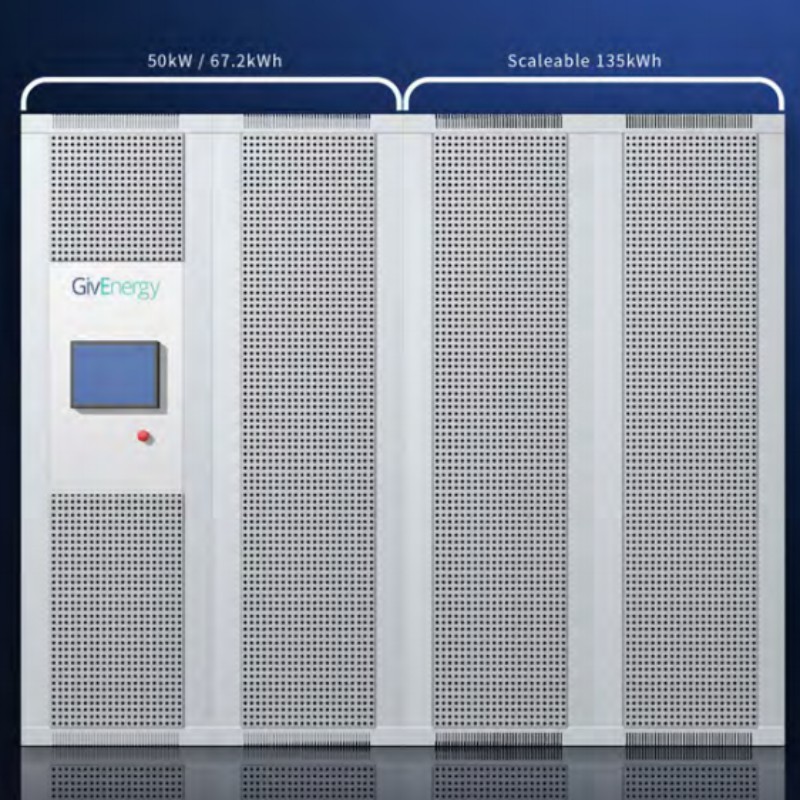 £

89700
Options:

Quantity:
BUY!
GivPCS 100kW controller with 128kWh battery system is a small to medium enterprise energy storage system. The use of modular battery packs (9.6kWh each) that use the latest in LiFePO4 prismatic cell technology with a plug an play design make scaling the system to the perfect capacity simple. For larger projects an additional battery 1 or 2 racks (64 kWh each) can be added the the system, giving a possible total combined capacity of 256 kWh.
The system can be monitored and controlled using the energy management system (EMS) on the GivEnergy platform with additional monitoring points available to integrate to give more specific data e.g. renewable energy generation on site.
This product does not have G99 certification without a dedicated G99 protection relay, that can be made part of the installation costs.
Bespoke software modification and onsite commissioning available on request - please be in touch for prices.
Please get in contact for delivery arrangement and price.
Features
Nominal power capacity: 100 kW
Nominal grid voltage: 400V
Norminal AC current: 144A
Maximum current: 158A
DC voltage range: 0 - 900V
Full load voltage range: 350 - 850V
Nominal DC current: 150A
Dimensions: 800 x 600 x 2140 mm
Weight: 850 kg
Operating temperature: -35 oC to 45 oC
IP20 grade
Ethernet, RS485 and CAN2.0 communication
3 phase AC output