Fronius smart meter for 3ph (480V)
Export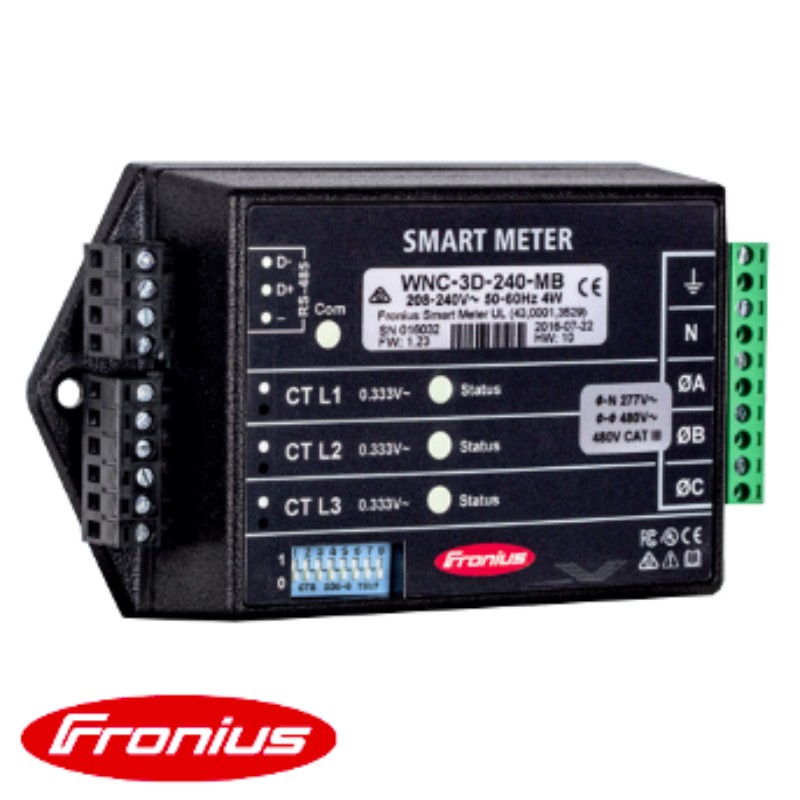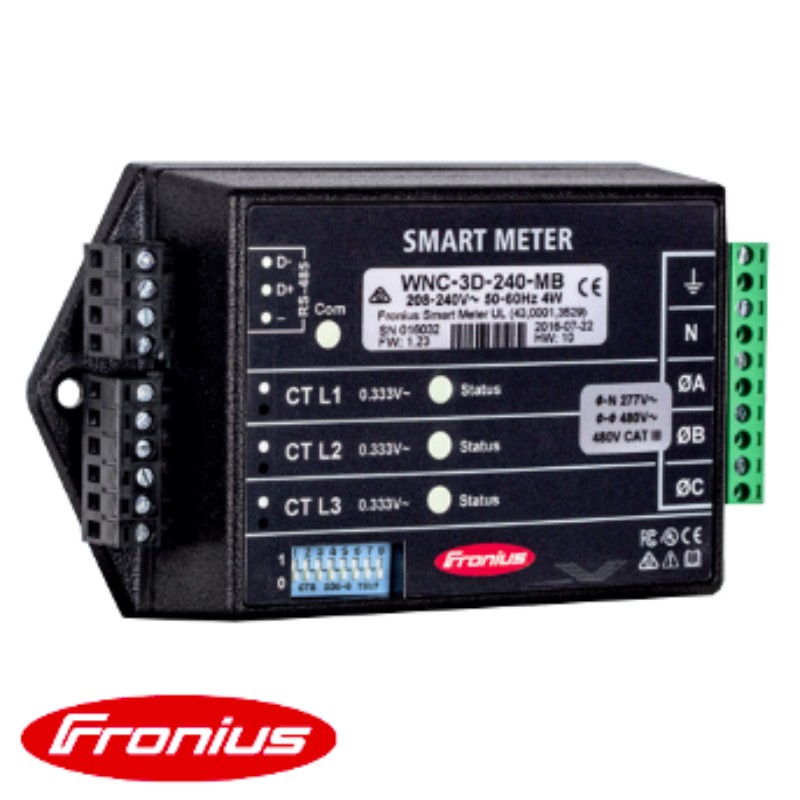 Fronius smart meter US-480V 480-3 UL is a bidirectional meter for export management and consumption data in 3 phase systems.
This meter is compatible with the Primo, Symo and Galvo models of Fronius inverters.
The meter is installed between the consumer unit and the grid and communicates with the inverters datamanager via RS485 to implement export limitation.
This meter requires 3 CT clamps to operate.
CT clamps are not included with this item and must be purchased separately here.
Key features:
Feed-in management and dynamic power reduction
Easy configuration of dynamic feed-in on the Fronius Datamanager 2.0 software interface
Self-consumption systems
Visualization of energy consumption in Fronius Solar.web
Optimized energy management with the Fronius storage solution