Fronius Galvo 1.5kW Single Phase Inverter
Galvo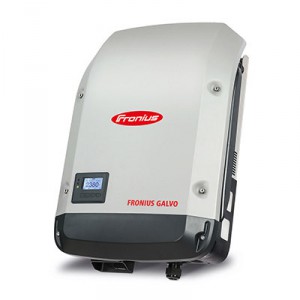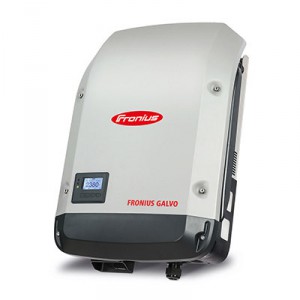 £

777.40
Log in or register for trade discounts!
Options:

Quantity: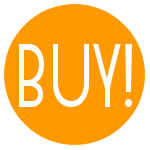 This inverter is not G98/G99 certified, so it will no longer be sold for new UK installs. However, it could be used for replacing an old inverter.

The future-proof inverter for small domestic and self-consumption systems.
With power categories ranging from 1.5 to 3.1 kW, the Fronius Galvo is perfect for households and is especially suitable for self-consumption systems. The integrated energy management relay allows the self-consumption component to be maximised. A host of other smart features make the Fronius Galvo one of the most future-proof inverters in its class: for example, the integrated datalogging, the simple connection to the internet by WLAN, or the plug-in card technology for retrofitting additional functions (please select from options above).
Features
Suitable for all module technologies due to galvanic isolation
New hinged system for quick and easy installation
For indoor and outdoor mounting (high protection class IP 65)
Single MPPT
Specifications:
Maximum efficiency of 95.9%
Startup Voltage: 140V
Max DC Voltage: 420V
Max input current: 13.3A
Dimensions: 645 x 431 x 204 mm
Weight: 16.4kg
Warranty: 2 years, increasing to 7 years once registered (full details here)