Solion Universal SunMount USM
USM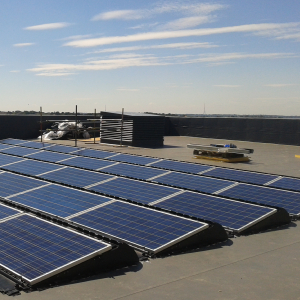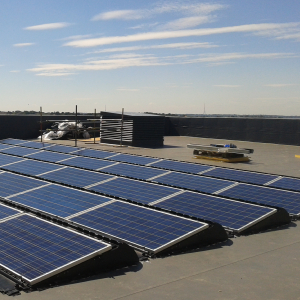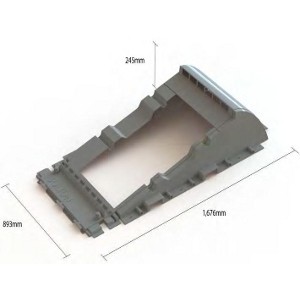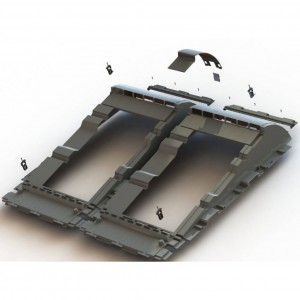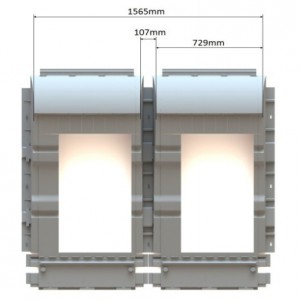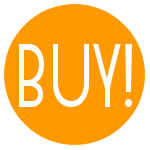 Solion Sunmounts are an easy-to-install solution for flat roofed buildings.
These mounts hold the panels in landscape at 10 degrees. They were created to solve the problems associated with PV installation on flat roofs and have many advantages, including:
No roof penetration - eliminating possible leaks
Lightweight - eliminating structural changes to most roofs
Quick to install
Certified to withstand a wind speed of 112 mile per hour
Interlocking - ensures the complete solar array is one assembled 'block'
Aesthetics- flush modules in the mount give an integrated appearance
Easy to disassemble so repairs and roof maintenance can be carried out
Designed to encourage air circulation and module cooling.
The Solion mounts are made from tough plastic which is durable, guaranteed for 20 years and UV stable.
Dimensions (one unit): 893 x 1676 x 245 mm
Fits panels of any length and 960 to 1060 mm width
Average full SunMount area (2 units interlock): 2.80 m2
Average weight of full SunMount: 9.53 kg
Average roof loading with PV module: 10 kg/m2
Max roof height 18m
Internal width for slabs 495mm
Suitable for flat roofs with a maximum slope of 5 degrees

You usually require two Sunmounts per 60-cell panel, although we recommend using Easy PV Flat roof calculator or the Solion configuration tool to work out exact requirements for your project. Please get in touch to discuss you exact layout, and to ensure we provide a suitable clamp size for your panel.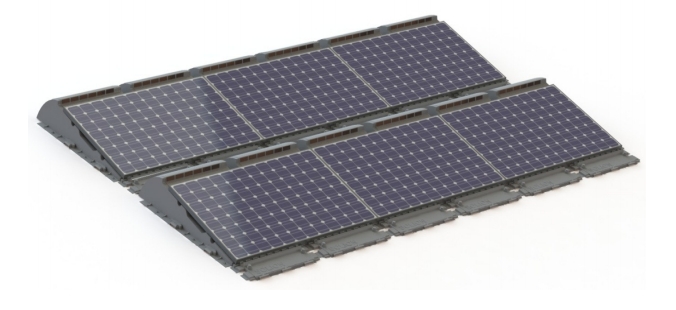 Please note that Ballast Backets and Sealant will be required in addition to the sunmounts. In most cases ballast is only required at the corners of the array, but you may need more on high buildings or in windy locations. Please use Easy PV Flat roof calculator or the planner to calculate your requirements of these. Ballast is also not provided, but can be purchased from any builder's merchant.