Enphase IQ7 + Microinverter
Microinverters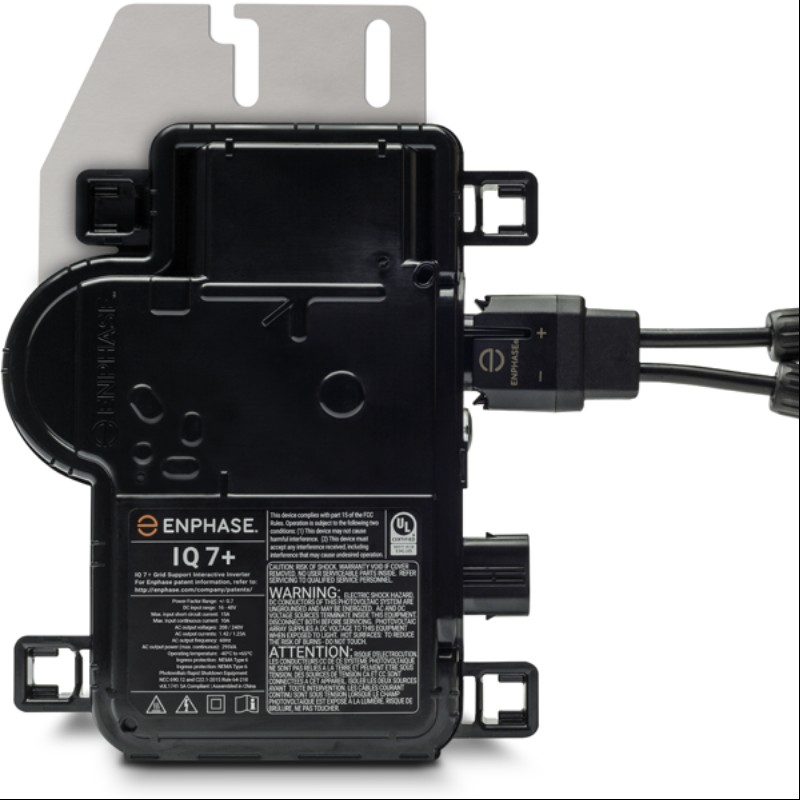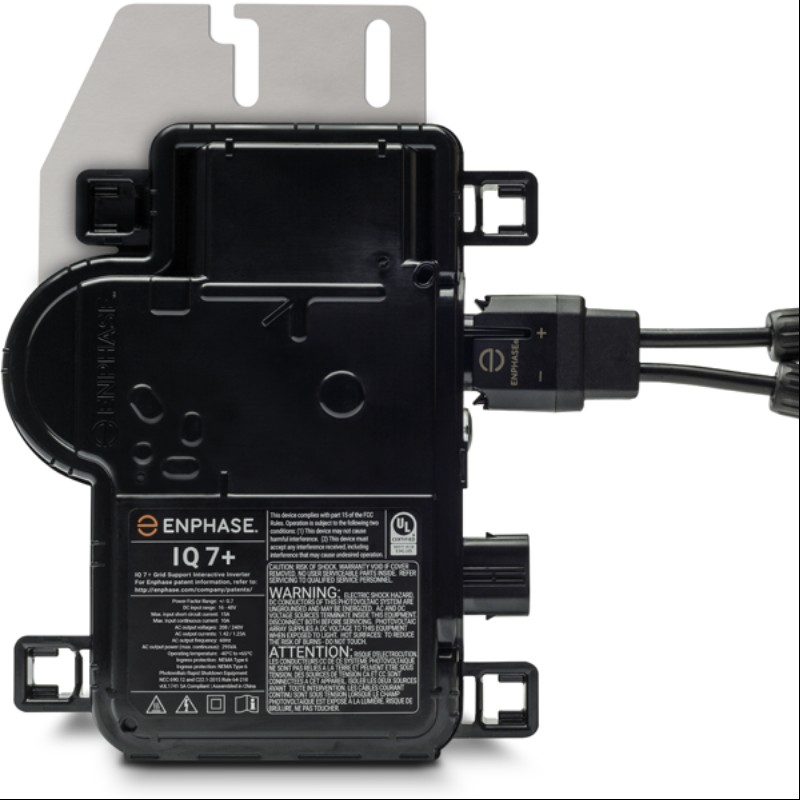 Enphase Energy's IQ 7+ Microinverter was designed for modern high powered solar modules and is compatible with 60-cell and 72-cell panels up to 440 watts. The smart grid ready IQ 7 Microinverter is built on their seventh-generation platform and achieves the highest efficiency for module-level power electronics.

Easy to Install

Lightweight and simple

Optimised for high powered 60-cell and 72-cell modules
Class II double-insulated enclosure Smart Grid Ready
Complies with advanced grid support, voltage and frequency ride-through requirements
Remotely updates to respond to changing grid requirements
Configurable for varying grid profiles
The Enphase IQ7 series comes with an industry leading warranty of 25 years.

EVERY Enphase microinverter system requires Envoy device to commission the system AND it needs to be left on site permanently in order to comply with G98/G99 regulations. Instructions for registering a system can be found here, whether you are a homeowner, first time installer or self-installer.
Please note you may receive a mixture of INT and FR version of this micro inverter. They will need a gird profile applied on install, this is completed using the Envoy.

For more information on the IQ7 +, please read the DataSheet.