SolarEdge Energy Meter with Modbus Connection
Accessories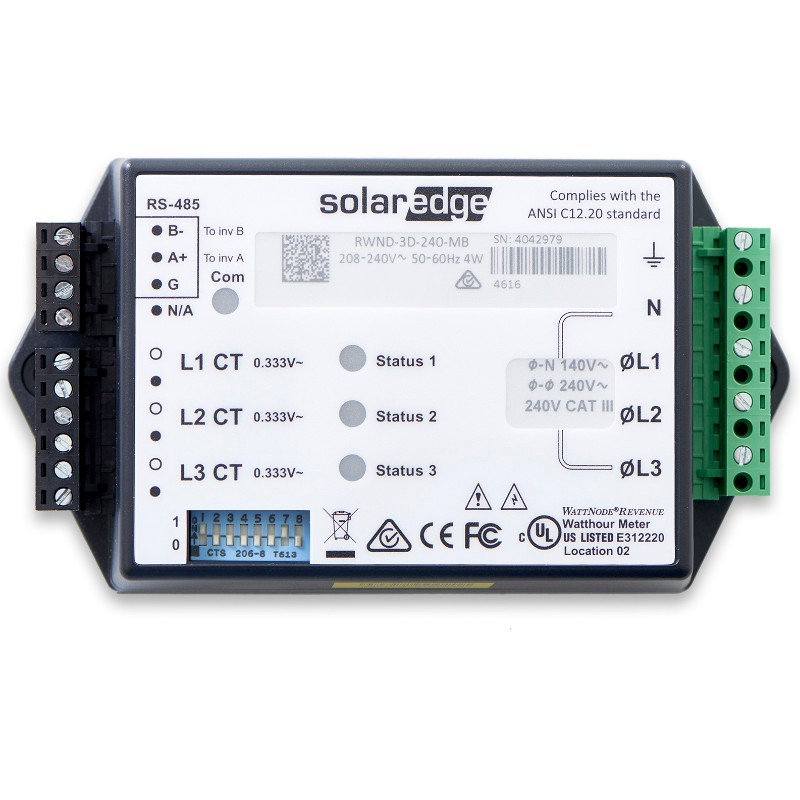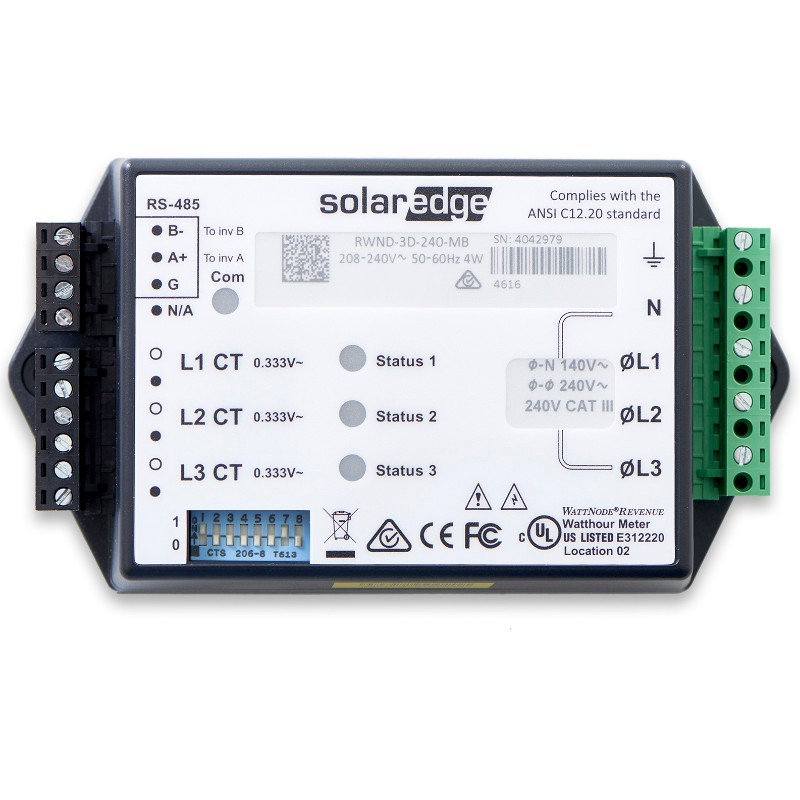 £

188.50
Options:

Quantity:
BUY!
The SolarEdge Energy Meter with Modbus connection is used for production, consumption or import/export monitoring, and for export limitation. The meter has high accuracy readings, and by a wide selection of CT clamps, supports both residential and commercial installations.

The meter connects to the SolarEdge inverter or Control and Communication Gateway via RS485. For installation and configuration instructions, refer to the export limitation application note below. The maximum distance for the data cable between inverter and meter is approx 100 metres. If its RS 485 cable up to 1000 metres.
Features
High accuracy meter readings for production/consumption

monitoring Import/Export meter readings for export limitation
Small and easy to install - fits in standard electrical panel
Supports residential, commercial and utility-size installations
Requires CT clamp (please select from options above).
Has to be the K2 version if being used for export limitation.

For more guidance see the SolarEdge videos on installation and configuring.
PN: SE-WND-3Y400-MB-K2