Growatt 3000S Mini Inverter
1 MPPT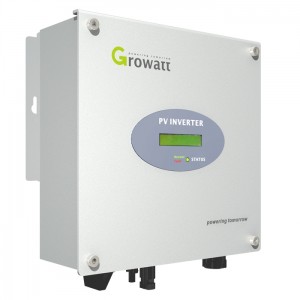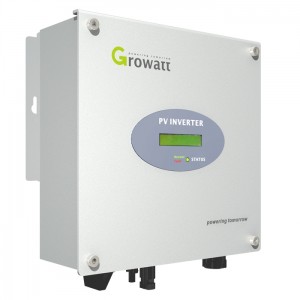 The Growatt 3000S - mini is the small version of the 3000TL. We are impressed with the quality of customer service and the excellent value that Growatt offer.
Growatt now have over 1.5GW worth of inverters installed worldwide and were the first inverter manufacturer to be awarded A+ rating by Photon. They also boast the highest ever inverter efficiency ever achieved (99.06% with the 20000HE model) and are constantly striving to reach higher efficiencies across their product range.
These are a doddle to install, as well as being quite compact. Integrated DC switches included.
Now comes with a 10 year warranty as standard.
Specifications:
Maximum efficiency of 97.6%
IP65
Compact design
Startup Voltage: 80V
Max DC Voltage: 550V
Max input current: 13A
Dimensions: Just 271 x 320 x 142 mm
8.8kg
Warranty: 10 years
If you have two awkward small roofs to deal with, why not try the dual tracker 2500MTL
For monitoring you can add a Shinevision or Wireless monitor.