Improvements to stock visibility
We've been working hard behind the scenes to improve the way you can view stock availability. The key changes that you should be aware of are:
1) Stock messaging now takes into account when you want the order to be dispatched, and so shows clearer and more relevant information for that date.
It'll look like this: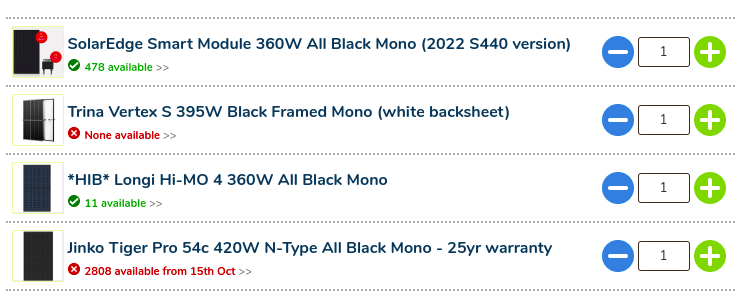 Click on the >> to the right of the text to see inbound shipment information, as below:

2) This means that selecting the date you want to see stock information for when viewing products or adding them to the basket is important. In the example above, you could change the basket view date to October, for instance, and the Jinko 420W would show as available.
There's a drop-down box to select the date, in the right corner: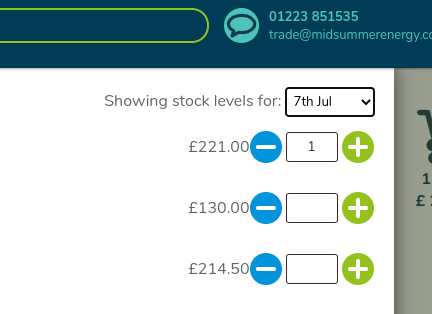 3) If you add something to an order that won't be in stock on the date you've chosen for dispatch, there is now a bigger, clearer warning in the cart to let you know. The stock message displayed in the cart is dependent on the dispatch date selected, and stock information will automatically update when you change the date. It'll look like this:

This means on a kit order, you can change the dispatch date until all items are showing as in stock (and so see the soonest that you could have the complete order) or you could choose to split the order and take off the items that you might prefer to buy later or source elsewhere.
4) All of these changes also apply to bundles. In a bundle, it may be the case that some bundle components are in stock and some are not - so you can now view a drop-down to see the availability of all the individual products within the bundle. You can amend the dates to see when the full bundle is available.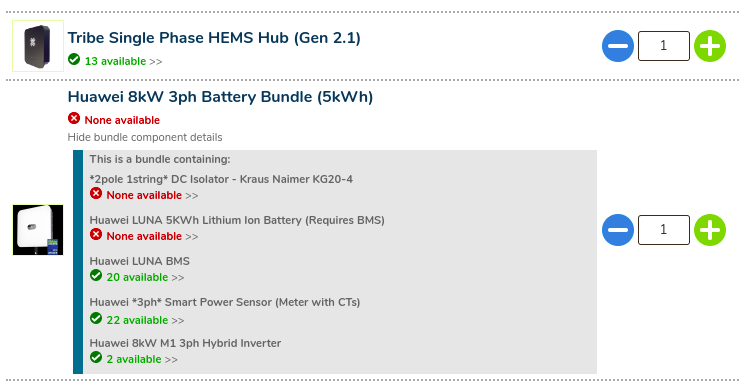 5) And finally, allocation information can be seen if you view an order through the account page: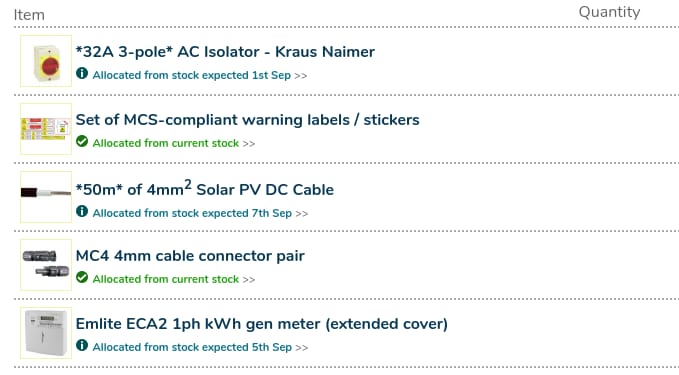 For every product on the order, you can see what it's allocated against, whether current stock or which inbound stock. The order in the above example would be available in full after the 7th September.
These changes should make it easier to see which products are available to buy when, in spite of a rapidly changing situation with high demand and very large forward orders with suppliers.