Midsummer Partners with Jinko
Date: 7th April 2021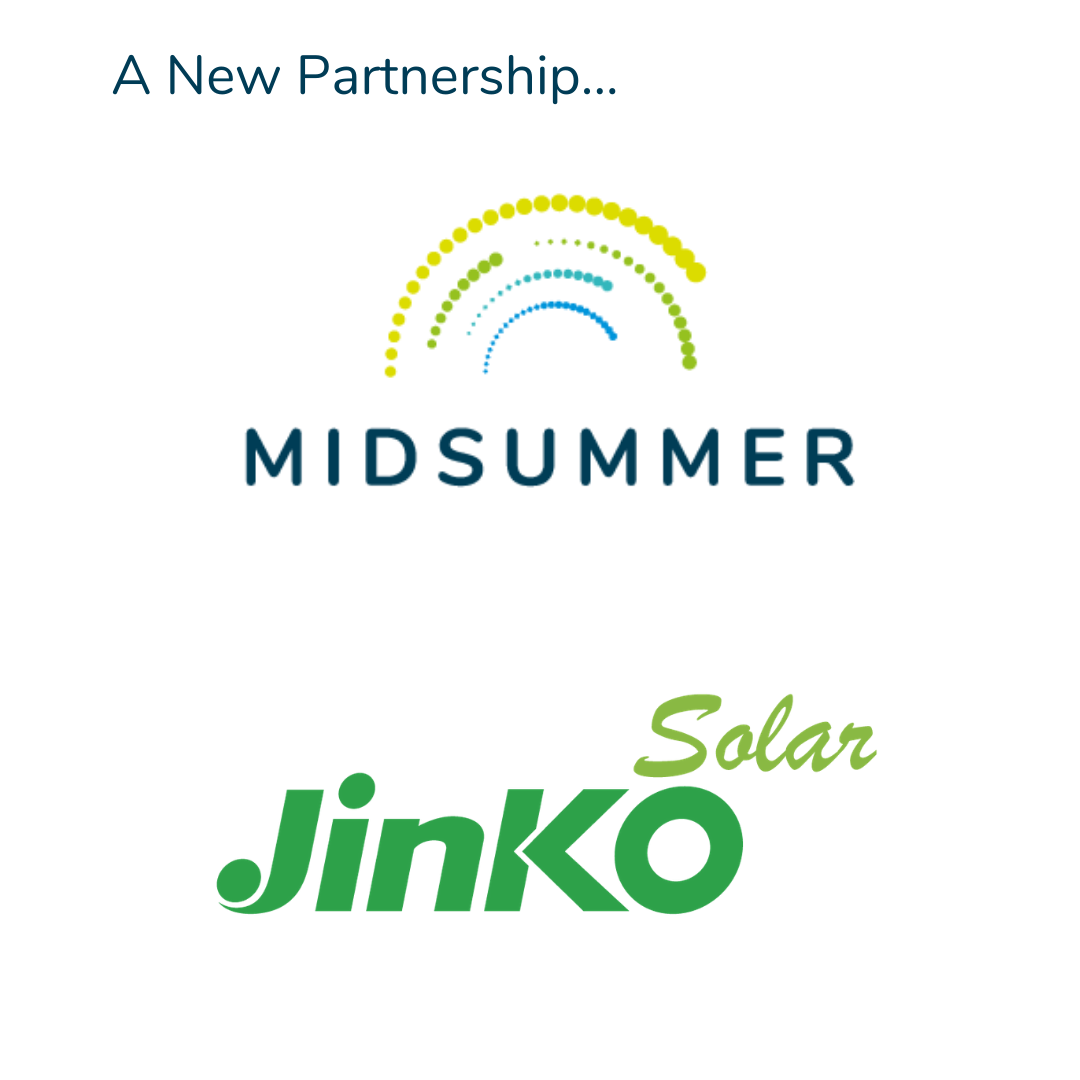 We're delighted to announce today our new partnership with leading solar PV manufacturer, Jinko Solar.

The partnership will begin with Jinko's premium Tiger N-Type All Black module added to the Midsummer range, with more products to follow across the year.
Jamie Vaux, Midsummer Commercial Director says: "I'm really pleased to welcome Jinko to our range. They're a global powerhouse in solar manufacturing, with a strong reputation for innovation. Jinko has a fantastic line-up of high-performance products, and we think it will make a significant addition to our extensive panel offering. Market-leading warranties and a leading brand both mean we anticipate strong sales. Customer needs are varied, and we're pleased that breadth of choice is one of our strengths as a distributor."
Neil Smith, Jinko UK & Ireland Country Manager says:
"We are delighted to welcome Midsummer Energy as a Jinko Solar strategic distribution partner. Midsummer is one of the fastest growing distributors, thoroughly easy to deal with while offering a quality service in both the UK and Ireland. We trust this collaboration opens the door to further development of the PV market. This partnership will further allow us to fulfil our commitment to offer the highest quality products and the best service to our customers, further empowering the solar PV industry and continuing to reduce carbon."
Learn more about what makes N-type modules unique in our blog article What is N-type Mono? or browse our range of Jinko panels.