Junior Web Developer
APPLY NOW
Take your first web development footsteps in a small, enthusiastic company that's growing rapidly. We've got lofty ambitions for Easy-PV (our online solar design tool) and our ecommerce sites and internal systems, and we need a good problem solver to join our team. We will throw you in at the deep end, working on live code from day one - but we'll give you the support and training you need not just to keep your head above water, but to become confident and effective at all aspects of web development, from efficient database management and server backend handling, to writing cutting-edge client-side code and creating attractive and intuitive user experiences.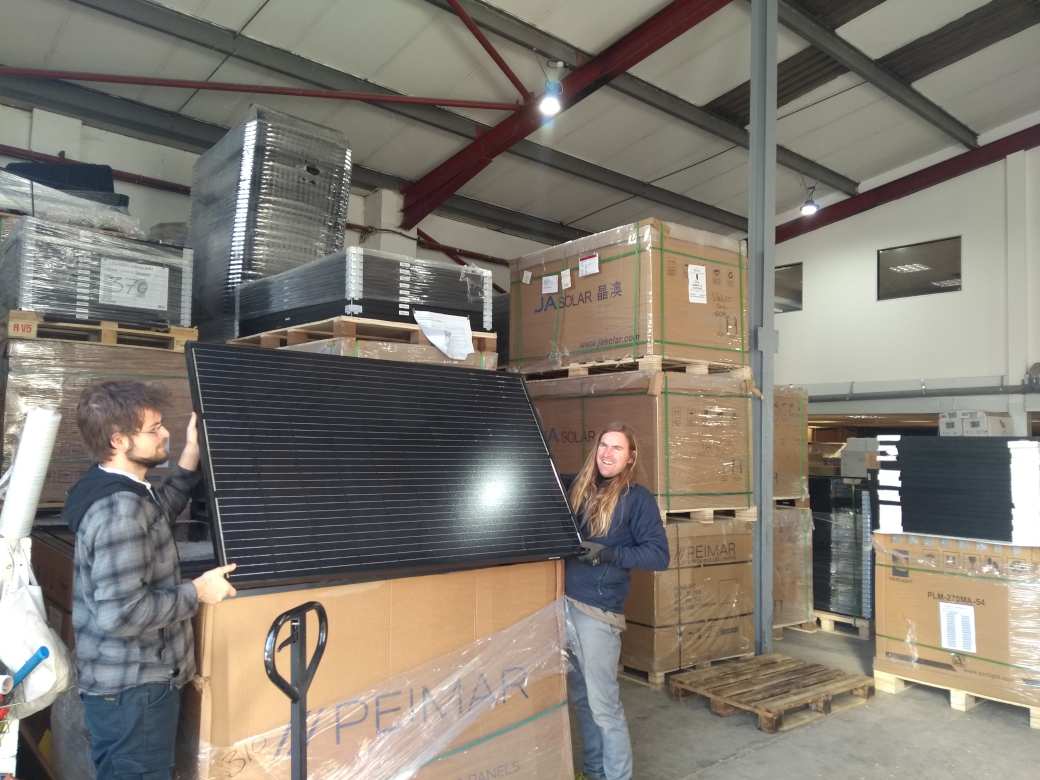 Who we are
We're mainly a distributor of Photo Voltaic (PV) components, and most of our staff operate forklifts rather than keyboards. However, computing plays a huge role for us, as our staff and customers interact constantly with our websites. For us, IT is an opportunity to help people design PV systems quickly and correctly, simplify our interactions with customers, and manage our own business well. Having an in-house web development team means we can do all these things with great speed and flexibility.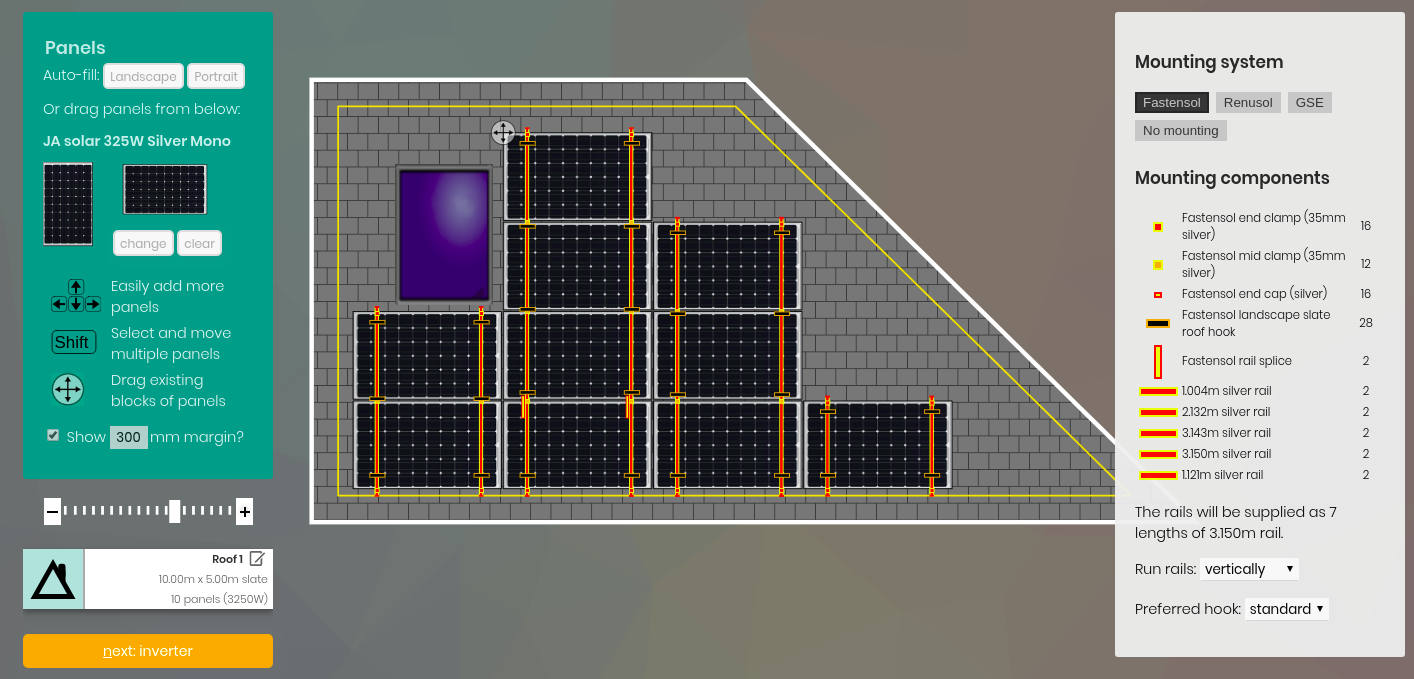 In Easy-PV, arranging panels is simple and fast. Required mounting components, such as rails, clamps, and hooks, are automatically calculated in the blink of an eye.
This approach has led us to build Easy-PV, our online PV tool suite. Our most ambitious IT project, Easy-PV lets users design PV systems in a matter of seconds, with all the correct mounting and electrical components. At the click of a button, it also does financial projections, schematics, structural calculations, and even fills out application forms for the user. Easy-PV is geared towards the UK market, but we also have versions tailored for Ireland, global users, and a private version customised for a large energy company.
Midsummer Energy is a growing company, and for the development team, there is lots of exciting work to be done.
Who we're looking for
You're naturally talented at coding, and you want a career that will make a difference. Disappearing into a large organisation or doing the same thing every day doesn't appeal - you'd like to put your skills to use to make the planet greener as well as earn your keep.
You're ready to get stuck in and play your part in our team. Day to day you'll be adding features, fixing bugs, and helping craft our vision for our systems. There's loads to learn and loads to programme, so you must be up for the challenge!
The post is particularly suitable for recent graduates or those about to graduate. You don't need to be versed in any particular programming languages, but ability is essential. The work is not easy, and we need good problem solvers. As long as you're up for an algorithm or two, we'll provide training and support to help you transition into web development.
What it offers
You'll be joining a small team, so you'll get early responsibility and the work you will do will immediately make a difference. Our office and warehouse work side by side, so you'll be sharing a dynamic, busy site with the rest of the team. There's a friendly and informal atmosphere, and a real buzz when things get going.

You will learn a lot on the job, and we'll take up on ourselves to help bring you up to speed as fast as possible. This may include training courses, and you'll be able to draw on the knowledge of the development team from the start.
The position is initially for a year, with a salary of £26k. There is the possibility of a long-term position being offered at the end of the contract. Although we're advertising for a junior position, we'd also be interested in applicants who already have web development experience - a higher wage will be negotiable in that case.
Please complete the application form via the link below before the 7th of February. If you have any questions before applying, please email us at jobs@midsummerenergy.co.uk. We can be flexible with start dates. https://midsummerwholesale.co.uk/graduate-developer
APPLY NOW