Thermox DTX heat transfer liquid
Frost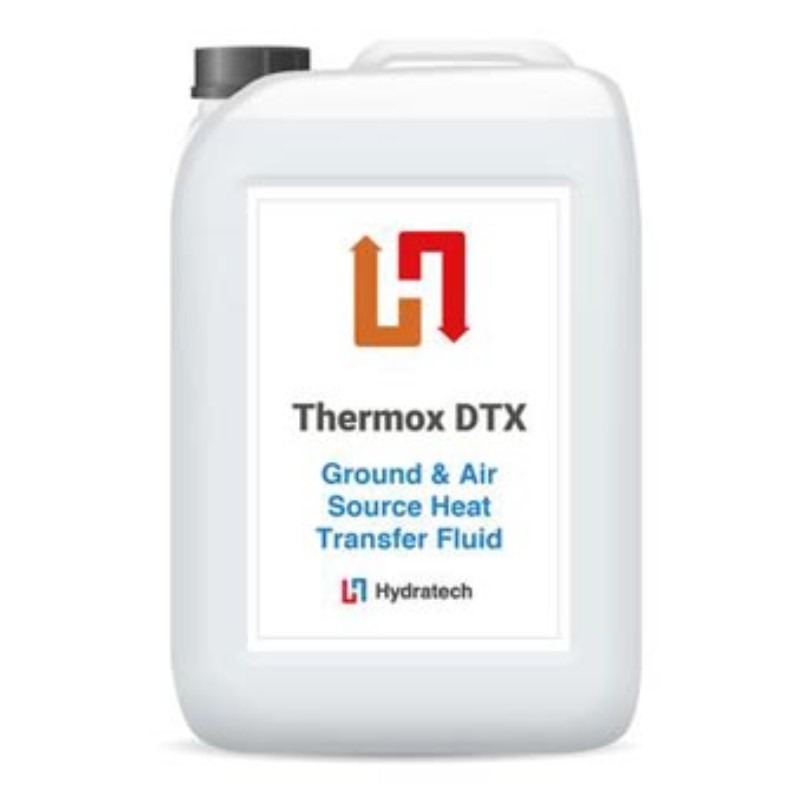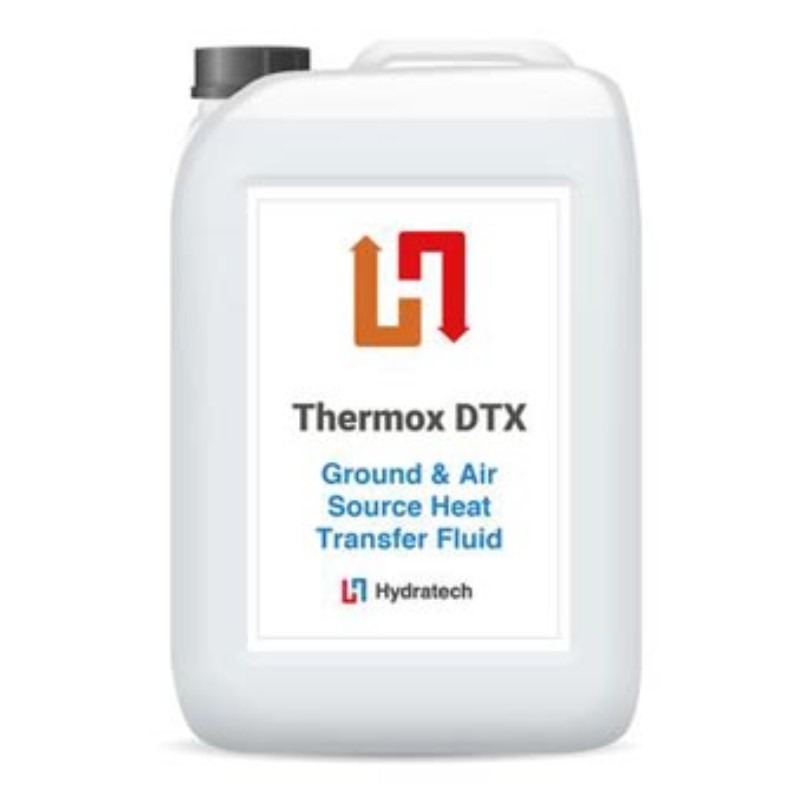 High efficiency non-toxic geothermal heat transfer fluid with antifreeze function, for use in geothermal, GSHP & air source heat recovery systems. Based on ethylene glycol blended with patented DeTox™ additive and ASTM D1384 proven corrosion, scale and biological inhibitors.
Combines the heat transfer benefits of ethylene glycol with the benefit of being non toxic like propylene glycol.
Sold as a 25 litre bottle of concentrated antifreeze heat transfer liquid.
Suitable for geothermal, GSHP and air-source heat recovery systems and other heating applications where a non-toxic classification is preferred. High efficiency and more cost effective than MPG and bio-based coolants.

Midsummer shipments of Thermox DTX are tinted green to help you spot mixed fluid.

Quantity: 25 litre bottle (enough to mix up for systems of ~100 litres)


Density:1.10 - 1.15g/cm³ depending on inhibitors

pH:7.5 - 9.0 depending on inhibitors

Boiling Point:>100°C