Hoymiles Microinverters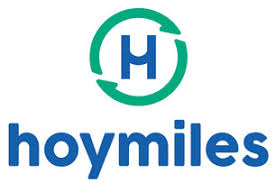 G98 NOTICE: All Hoymiles installations must be installed with a DTU monitoring device for G98 compliance. Hoymiles need to be notified once online so that firmware upgrades can be carried out remotely.
Hoymiles is a world leading microinverter company making a flexible range of single, dual and quadruple input microinverters with an impressive 12 year warranty.
Hoymiles provides a safer, smarter & easier microinverter with module-level MPPT & monitoring. They specialise in MLPE (Module Level Power Electronics) solutions for the global PV market and are one of the fastest growing solar inverter brands internationally.
With Intelligent monitoring through their remarkable smart monitoring system, which combines the Data Transfer Unit and the Smart Monitoring Server, Hoymiles provide a great inverter option for small new-build systems and larger commerical projects alike.