DC cable warning set sticker sheet
DC Cable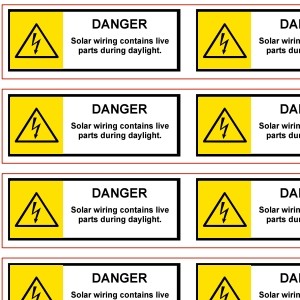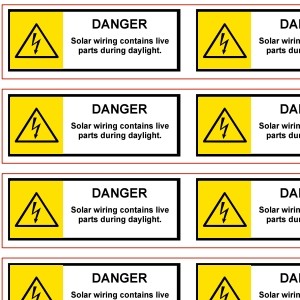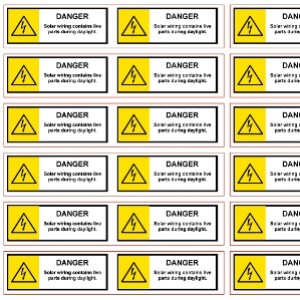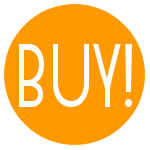 These sheets have an extra twelve cable warning stickers with a warning sign and the words: DANGER Solar wiring contains live parts during daylight. They are ideal for long cable runs.
Printed on high-quality vinyl, the stickers measure 110 x 21.5 and are designed to be folded around the cable and then stuck back onto itself. There are twelve stickers per sheet.
Also available as part of a complete sheet of MCS stickers.