Custom Set of MCS-compliant warning labels / stickers with your logo
Your logo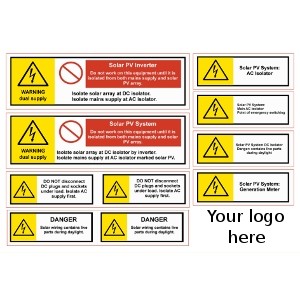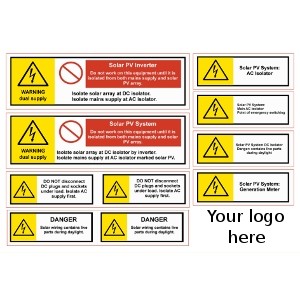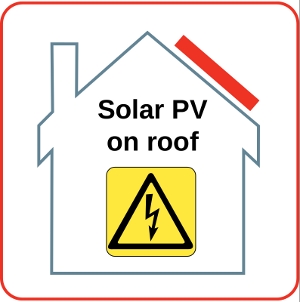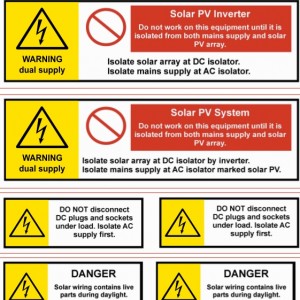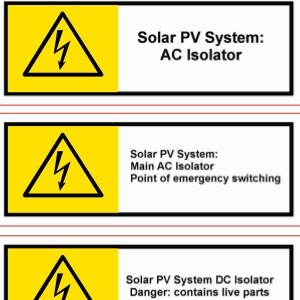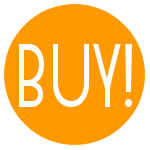 Save yourself the cost and hassle of designing and printing a short run of these warning labels, essential for all grid-tie PV installations to be approved under the MCS/feed-in tariff schemes. Includes the fire and rescue Notification sticker as required by MCS MIS3002 V3.1 Printed on high-quality vinyl, the stickers measure 84x82mm except for the dual supply warning label which is 121x37mm and the fire and rescue notifiation sticker which is required 100x100mm.
For best results, apply the labels to a smooth, flat, non-porous surface. Thoroughly wet the surface before applying the label. Align the sticker then gently squeeze out the moisture with a credit card.
Discounts available on bulk orders.
E-mail us your logo and we'll do the rest. Minimum order of 20 sheets.