Tigo Junction Box TS4-O Optimisers for Perlight Panels
Junction Box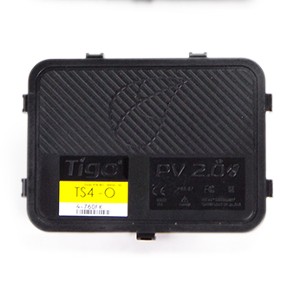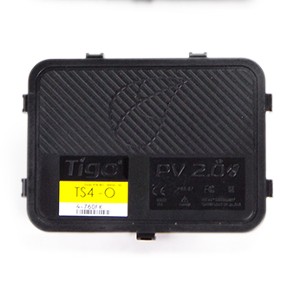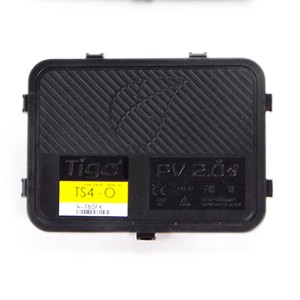 You must be certified to fit these optimisers else they are without warranty. Certification is a quick and simple process taking about 5-10minutes. A short video followed by a quick quiz gives you a certificate. Click here to access.
A revolution in panel optimisation is here! These Tigo junction boxes have a DC DC power optimiser built-in and simply replace the standard junction box on the Perlight range. These can be combined with non-optimised Perlights in the same string without issue - meaning only shaded panels need be optimised. They will also work with any standard string inverter which saves significant costs compared with traditional optimisation technologies.
The TS4-O bundles the Tigo smart module features into one seamless unit for enhanced energy yield and increased design flexibility. TS4-O is ideal for roofs which are challenged by shading, but do not need longer strings. In addition to safety, monitoring, and PV 2.0 synchronization, TS4-O optimizes each module when shade drops their performance. With optimized modules, more roof space can be used to maximize energy production.
Benefits:
25 Year Warranty
No minimum string length
Can be combined with non-optimised panels on the same string
Shade and age tolerance
Maximized roof usage
Enhanced energy yield
Safety and Monitoring
Greater design flexibility
Compatability: