SolarEdge 5kW Smart Energy Hot Water Heater
SolarEdge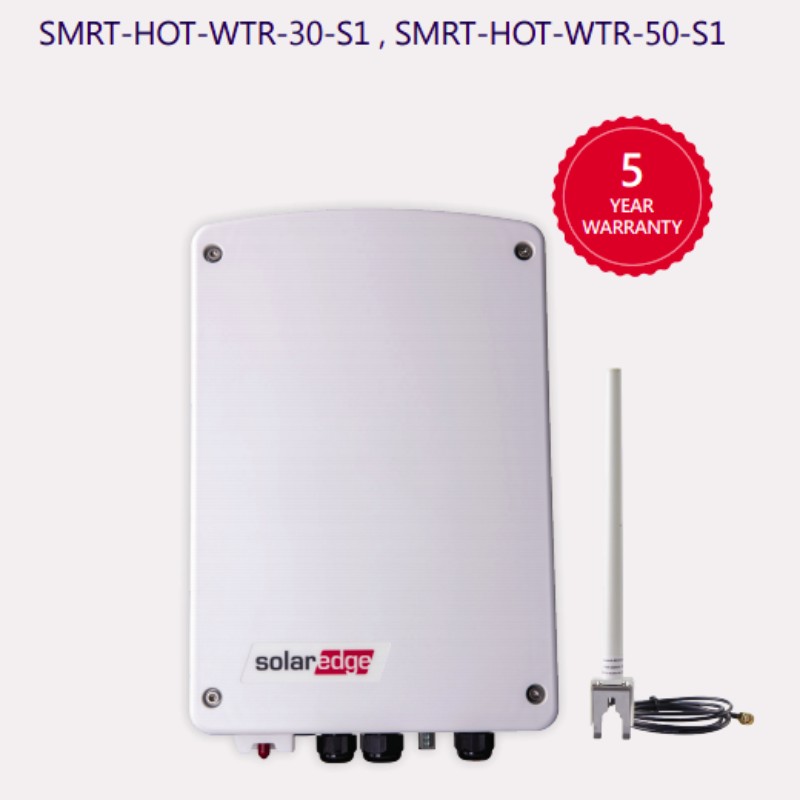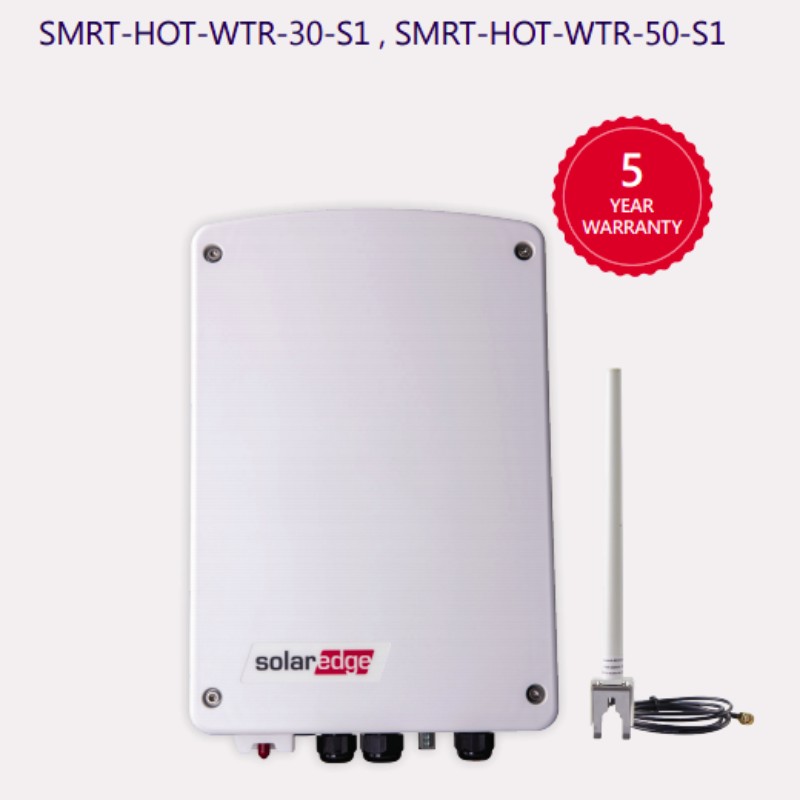 The Smart Energy Hot Water is a Smart Energy product that diverts excess energy produced by a PV system to a load, normally a hot water heater. The device saves energy and reduces utility bills by storing energy as hot water during the day when surplus energy is high, and providing free hot water later on in the day.

It integrates with existing SolarEdge products and can be controlled via the SolarEdge inverter or via the app for more flexible programming.
For the immersion to work the SolarEdge inverter will require the Zigbee module to enable communication and the Modbus meter to track consumption.
Changes from old version
AC connection is on the left hand side
Output connection is on the right hand side (A = L, B = N)
Temperature sensor compatible
Physical size change
Specifications
Max supported load: 5 kW
Max load current: 22A
Min output power: 5% of load rating
Load type: Resistive
Supported protocols: ZigBee Home Automation
Indoor range: 50m
Dimensions: 375 x 240 x 110 mm
Weight: 5.3 kg
Protection rating: IP65